Giving back through engineering and leadership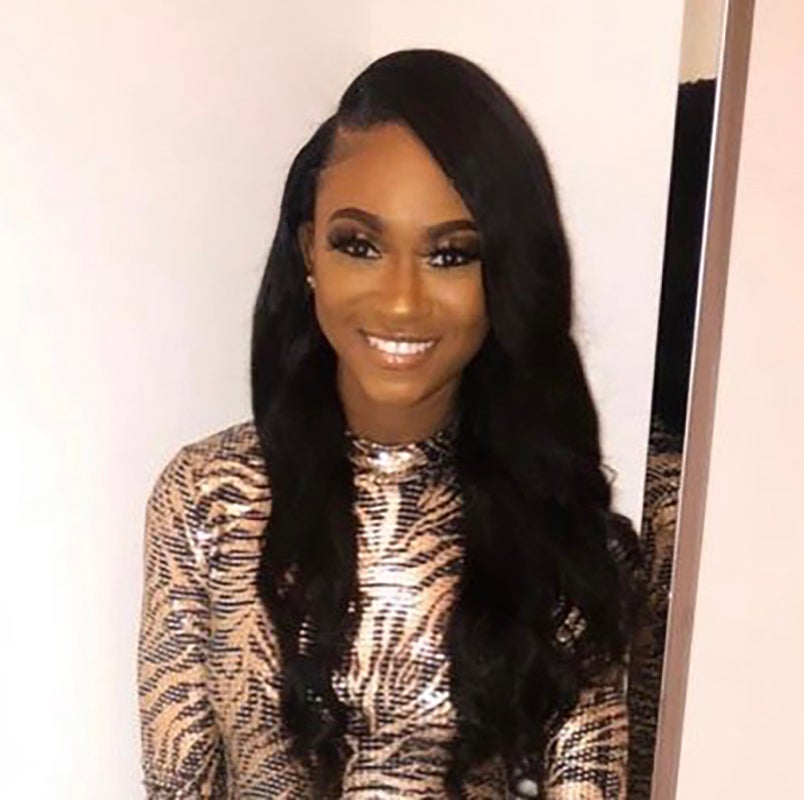 Crystal Bradley sees engineering as more than a flourishing field. She sees it as an opportunity to "serve humanity."
"What I mean by serving humanity is giving back as engineers," said Bradley, a senior mechanical engineering major. "Our purpose is to create and innovate to help others and make the world a better place."
"I've always had a big heart, and I always wanted to find a way to help people," she added. "As a mechanical engineer, I can help people."
Bradley's passion for serving humanity stems from having multiple family members in the medical field. Her introduction to engineering happened in fourth grade, when a member of the National Society of Professional Engineers visited her school. The experience had a profound impact on her and inspired her to pursue engineering.
As a UIC student, she is a member of the Society of Women Engineers and president of UIC's chapter of the National Society of Black Engineers, where she was vice president as a sophomore and junior.
She said both organizations give UIC students the chance to encourage the elementary, middle school, and high school students who are coming up after them. "Before the pandemic, students were able to come to the engineering building and we built stuff with them," she recalled. "We would show them the fundamentals of engineering because at a young age, their mind is open to learning things."
Bradley continues to present engineering seminars at various high schools in the Chicago region and plans to return to her alma mater, Simeon Career Academy, to inspire students there to consider an engineering career.
Bradley said the National Society of Black Engineers has allowed her to build academic and leadership skills, and she highly recommends that college students participate.
"It is an opportunity to network with thousands of students on an international level, connect with technical professionals, and compete in programs that help prepare you for graduate school and your career," she said. "We host a lot of workshops and panel discussions with leaders of Fortune 500 companies."
Meanwhile, Bradley has an internship at Exelon/ComEd, where she is honing her skills in a real-world setting. Her team seeks to mitigate transmission losses to make electricity more affordable and better for the environment. The role has given her the chance to observe the day-to-day operations of a substation in suburban Lombard.
She looks forward to graduating in 2022 and pursuing a full-time job that will allow her to continue serving humanity.
Modified on October 13, 2021