Master of Energy Engineering alumna named '40 Under 40' winner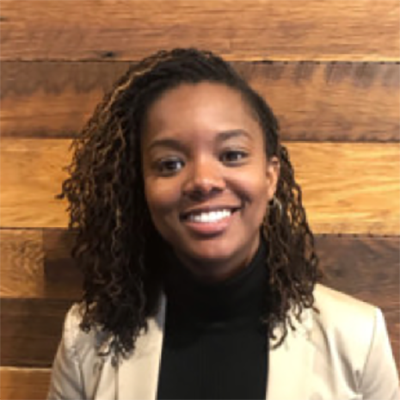 Dana Guthrie, a 2015 graduate of the Master of Energy Engineering class of 2015, has been named one of the Milwaukee Business Journal's "40 Under 40" winners.
The award recognizes talented young professionals who make significant contributions to their professions and the community, and are "viewed as rising stars by their peers, friends and managers."
Guthrie is the managing director and founder of Alchemy Angel Investors and product manager at Johnson Controls International.
She has a passion for investing and entrepreneurship. Her thirst for knowledge and desire for more minority representation within the entrepreneurship and investment communities led her to launch Alchemy Angel Investors.
She noted the lack of diversity among entrepreneurs and investors, and decided to begin investing in early-stage, high-growth startups. She also is a co-founder and co-investor in Verdian Capital, an investment group that focuses on achieving competitive returns through long-term investment strategies.
After receiving her baccalaureate in Computer Engineering from the Milwaukee School of Engineering, Guthrie joined Johnson Controls as a technology development engineer. Working with building controls she was becoming more involved with HVAC. In meetings with clients she realized there was a blending of controls and energy; she began to realize that her facility management clients were being assigned business goals around saving energy and energy managers were becoming more involved in the HVAC/controls decision-making process. She perceived a need to learn more about energy engineering if she were to stay current in her career. On the advice of a mentor working in energy she decided to earn her master's degree and enrolled in the Master of Energy Engineering program at UIC.
It was a long commute from Milwaukee to UIC, but her degree has helped advance her career.
When asked what advice she would give future energy engineers, she said, "Think outside the box. Be creative in how you find savings in your facilities."
Learn more about the MEE program at https://energyengineering.uic.edu.