PhD candidate rewarded for research and volunteering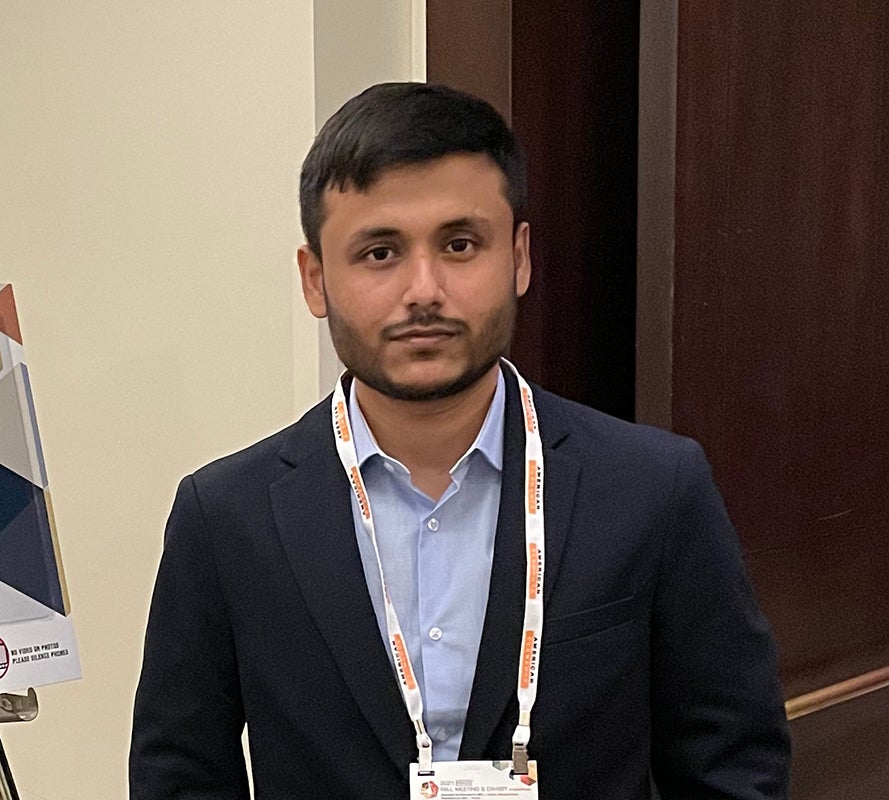 Suvo Banik, a PhD candidate in mechanical and industrial engineering, has been selected for the Chicago Consular Corps Professional Development Award.
The award is given to UIC international students as part of the corps' commitment to promoting education and cultural exchanges that foster international understanding. The award also helps students develop a global perspective that will impact their lives and contribute to the profession they choose to pursue.
"I was extremely happy to receive this award. It really felt like an acknowledgment of the hard work I have put toward my academics, research, and commitment to the community," said Banik, who works under the direction of Associate Professor Subramanian Sankaranarayanan.
"Suvo's enthusiasm toward research, his depth and breadth of knowledge in chemistry and materials science, his exceptional problem-solving skills, his ability to make significant progress simultaneously in multiple projects, and his superb communication abilities together place him among the top 1% of all graduate students I have interacted with at Argonne, Northwestern, Purdue, UIUC, University of Chicago and Harvard," Sankaranarayanan said.
Since starting his academic journey at UIC in 2020, Banik has been motivated by the potential impact of his work in creating positive change and collaborating with like-minded researchers. He has attained a perfect 4.0 GPA, while publishing his research in prestigious journals and collaborating with Nobel laureates. Outside of the lab, he is addressing food insecurity through volunteering with Rescuing Leftover Cuisine Chicago and the Food Recovery Network. 
Banik's research is focused on developing efficient phase change materials that could reduce energy consumption in buildings and meet the growing demand for sustainable energy. This award will help him bring his research findings to a larger audience.
"To share my research findings, I plan to attend major conferences such as the American Chemical Society fall conference and the Materials Research Society fall meeting & exhibit and utilize the award funds to cover the associated costs," he said.
Modified on May 11, 2023