UIC faculty member named Future of Illinois Manufacturing awardee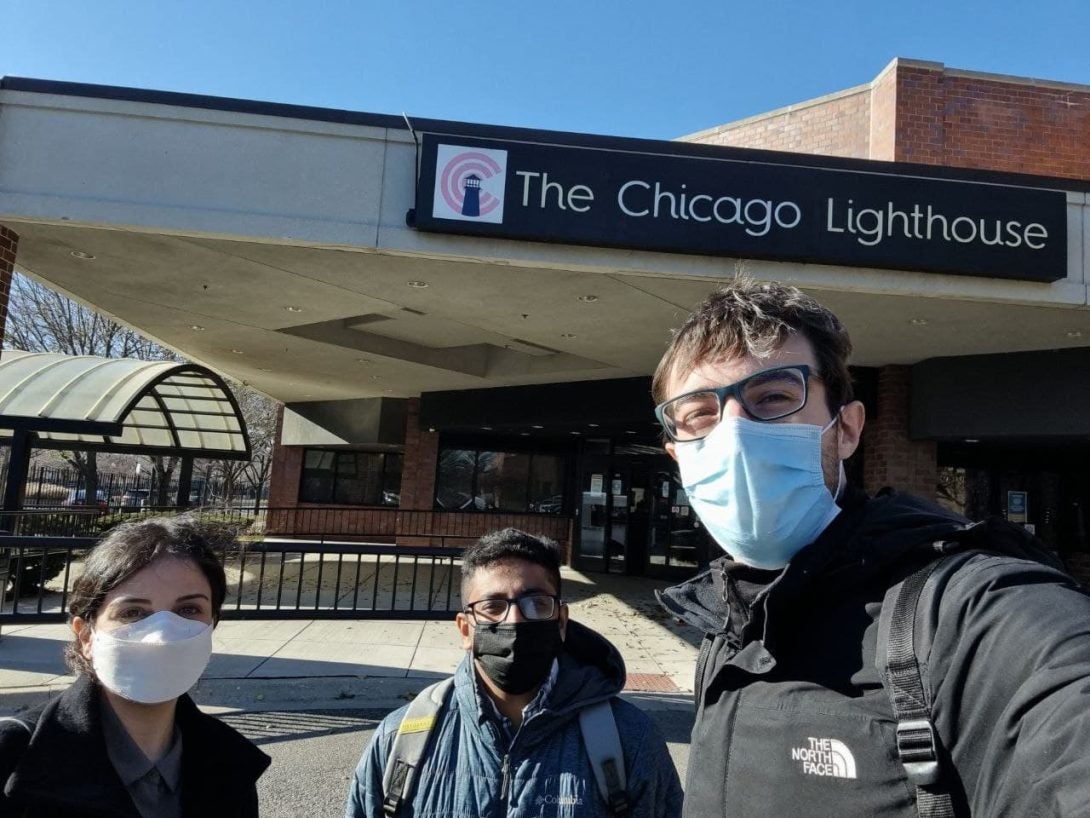 Research Assistant Professor Azadeh Haghighi, of mechanical and industrial engineering at UIC, is one of eight people to receive a Future of Illinois grant from the Illinois Manufacturing Excellence Center (IMEC). These grants, with a total investment of more than $650,000, will engage faculty on innovative solutions to prepare Illinois manufacturing for future challenges and opportunities.
Haghighi, who is the director of the Smart Manufacturing of the Future (Smarture) Lab at UIC, is planning to build on the work she and her team completed in 2021 in collaboration with IMEC and the Chicago Lighthouse Industries, which aims to equip small- and medium-sized enterprises (SMEs) with smart manufacturing solutions and future technologies, while contributing to future workforce development.
"Small- and medium-sized companies have fewer people, limited technological and financial resources, and they are often removed from what is happening with emerging technologies, and unaware of what's available to them and how they can use them," Haghighi said.
Chicago Lighthouse Industries, a division of The Chicago Lighthouse, is a nonprofit social enterprise that specializes in assembly, packaging, and distribution, and provides meaningful employment to people who are legally blind or visually impaired by building high-quality products including clocks and calendars for the U.S. government and its agencies.
"I visited the plant with two of my students, and helped them establish a new inventory management system, which is enabled by artificial intelligence," Haghighi said. "We are working with them to improve the platform and see how they can collect quality data, which will help them reduce costs and boost competitiveness in the market."
Haghighi is leading a team of faculty and organization experts on partnerships with Chicago Lighthouse, the National Industries for the Blind, U.S. AbilityOne Commission, and IMEC to leverage AI for promoting inclusiveness in the manufacturing sector.
"This is going to be huge! It hasn't been done anywhere else," she asserted.
Machine learning workshop
In addition, Haghighi is planning a workshop on machine learning, data gathering, and management for SMEs in Illinois this fall, which will help them leverage advances in machine learning, data gathering, analysis, and management tools for enhancing their competitiveness in the market. The significance of data gathering for SMEs is huge, as it is the first step toward implementing AI solutions in their plants.
"Without the existence of proper, complete, and accurate datasets, establishing advanced data analytics and AI-enabled solutions and algorithms, while somewhat effective, would not live to their potential, as they rely on data for decision making," Haghighi said.
Through collaborations, Haghighi aims to promote internship opportunities for UIC students, contribute to the training of next-generation smart workforce, and move toward the establishment of an industry-academia initiative at UIC to support SMEs for smarter manufacturing.
"We're trying to close the gap between academia and industry by introducing SMEs to what is happening in the research community, emerging manufacturing techniques, and how they can leverage tools like artificial intelligence, additive manufacturing, and robotics, while at the same time training the next-generation workforce" Haghighi said.
IMEC is a team of improvement specialists dedicated to creating a positive impact on Illinois' workforce and economy. They help organizations become more effective and efficient by identifying issues, developing and implementing solutions, and providing the necessary support that allows manufacturers to excel in areas of leadership, strategy, customer engagement, operations, workforce, and measurement and results.
"We are thrilled with the innovative solutions that Illinois academia presented to help Illinois manufacturing embrace the future of manufacturing. From developing our rural workforce to data analytics, to sustainability and cybersecurity, there is incredible potential in these grant awards," said IMEC President David Boulay.
Modified on September 07, 2022