UIC's IISE chapter receives Gold Award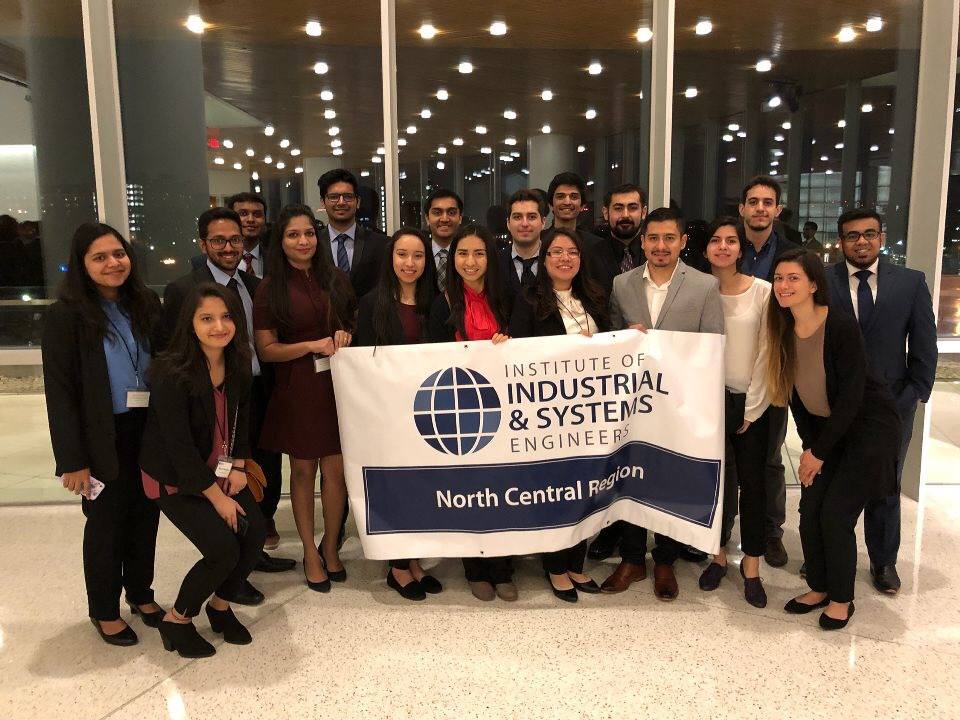 UIC's chapter of Institute of Industrial and Systems Engineers (IISE) has been presented with the society's Gold Award.
"The award was for the 2018-2019 school year and we are on track to get it again this year," said Natalie Ferguson, an IE student and IISE member. "The main club activities that were recognized with this award were a Data Mining and Machine Learning talk with BMW, Deloitte Case Study Prep Night, and a meeting with Avanade consulting in the industry. We also do important industry certifications like Lean and Six Sigma training."
The UIC chapter promotes industrial engineering through the organized efforts in study, research, and discussion of its fields and the dissemination of knowledge gained. Membership has many benefits for students.
"Professionally, getting my internship was much easier thanks to my membership in IISE. Not only was it something every employer I interviewed with was interested in, but the certifications offered by the club made me an extremely competitive applicant in the first place," said Ferguson. "The different events put on by the club have shown me a lot of different paths I can go down as a career, and have helped me decide what my professional goals are."
Apart from the professional development opportunities, members of IISE benefit from the connections they build with their peers.
"Industrial Engineering is a relatively tight-knit major, but with my presence in IISE, I was able to meet upperclassman early on and make close friendships with the people I would later be working alongside," she said. "Community is so important to excel, and it is through the help of that community that I can maintain my grade point average and push myself to be challenged. The community I've built from IISE is filled with people who want me to succeed and will help me with problems. The friendships with the people I've met in IISE will last beyond college."
Industrial engineering encompasses many disciplines and offers a wide range of career options. IISE helps its members navigate the different avenues and develop their personal and professional goals.
"The organization exposed me to new information, kept me up to date with news, and held workshops to develop new skills. Engaging made me more comfortable with the information presented in class and has added a lot to the value of my education," said Ferguson. "Discussing these ideas and networking with fellow members and industry professionals can lead to internships, connections, and a greater personal understanding of what you want to do in the expanse of industrial engineering. I joined to be introduced to new things. I got so much more."
Learn more about the UIC chapter of IISE at https://iise.students.uic.edu.