Virtual reality operating technology developed in MIE is going global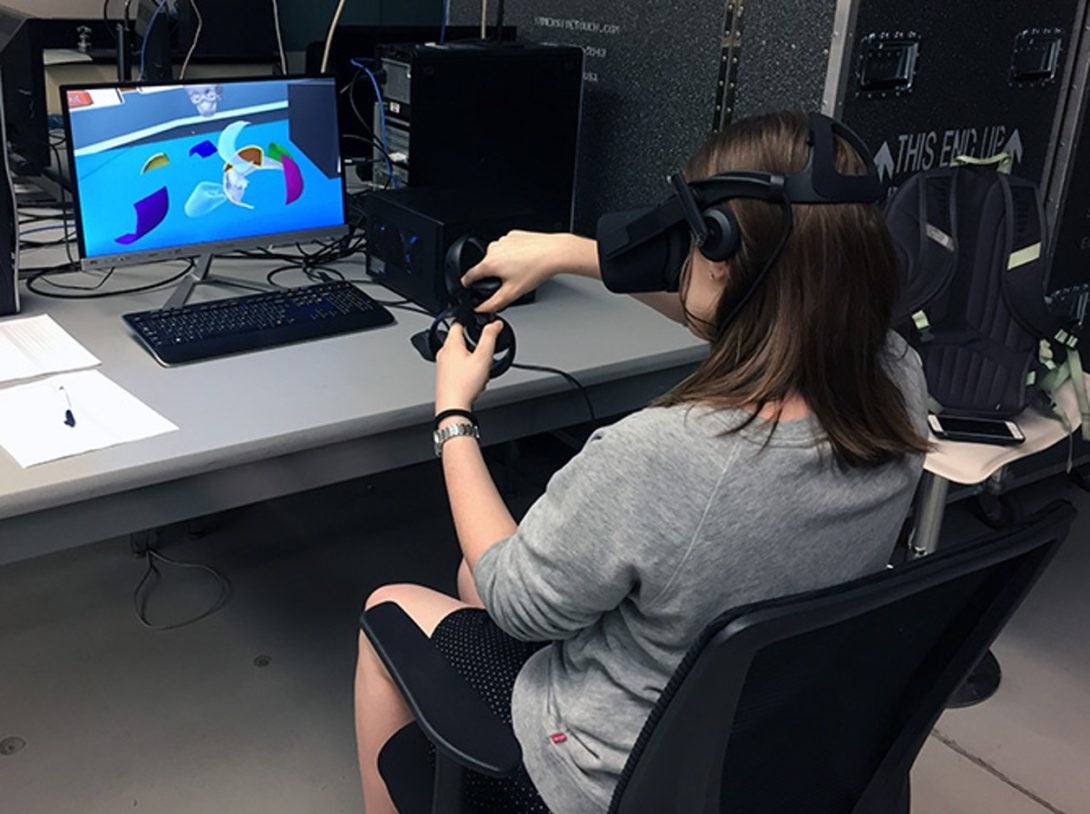 Technology developed in the Department of Mechanical and Industrial Engineering (MIE) at UIC is going global.
Professor Emeritus Pat Banerjee retired from MIE after the spring semester to focus on company ImmersiveTouch, where he serves as the chief executive officer. ImmersiveTouch features virtual reality operating technology that Banerjee and his students developed during his tenure at UIC.
Recently, the Nippon TV crew from Japan visited Banerjee at the medical campus in Chicago to shoot a medical segment about innovative patient care using the technology at UIC. The segment covers the new simulation center built on UIC's west campus that featuring ImmersiveTouch technology. The technology was recently unveiled in Japan.
The ImmersiveTouch virtual reality surgical platform allows doctors to practice a patient's operation on an exact 3D model of his or her anatomy multiple times in a virtual reality operating room before they pick up a physical scalpel, clamp or forceps. This allows the doctors to test and refine surgical techniques, learn the nuances of the patient's unique anatomy, and anticipate difficulties that may arise during the procedure.
The technology was featured in a story called Engineering the Future of Healthcare on the MIE department website. The article discusses how doctors used the ImmersiveTouch platform to practice a procedure before they successfully separated twins conjoined at the head in India. It also explains how UIC students are benefitting from the technology in the classroom.
Learn more about the groundbreaking technology at www.immersivetouch.com.
Modified on June 08, 2020