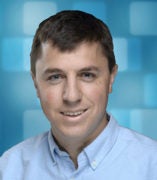 Scott Reckinger, PhD
Clinical Assistant Professor
Department of Mechanical and Industrial Engineering
Contact
Building & Room:
3021 ERF
Address:
851 S. Morgan St, MC 152, Chicago, IL 60607
Office Phone:
Email:
About
Research Interests
Dr. Reckinger's research interests in engineering education are committed to the advancement of innovative teaching methodologies and pedagogies. His research interests in computational fluid dynamics are focused on the development and application of advanced numerical methodologies for the study of multi-scale fluid systems. The growth of hydrodynamic instabilities and the resulting turbulent mixing are investigated both from a fundamental perspective and within multi-physics full-scale systems. Of particular interest is the advancement of parameterizations necessary for accurate modeling of the physical processes that govern the Earth's climate, particularly in the oceans.
Selected Publications
S. A. Wieland, S. J. Reckinger, P. E. Hamlington, and D. Livescu. Single Mode Investigations of Compressible Rayleigh-Taylor Instabilities in Isothermal Stratifications. Manuscript in preparation.
S. A. Wieland, S. J. Reckinger, P. E. Hamlington, and D. Livescu. Effects of Background Stratification on
the Compressible Rayleigh-Taylor Instability. Technical Paper presented at the 47th AIAA Fluid Dynamics Conference, 2017.
S. J. Reckinger, D. Livescu, and O. V. Vasilyev. Comprehensive numerical methodology for direct
numerical simulations of compressible Rayleigh-Taylor instability. Journal of Computational Physics, 313, 181-208, 2016.
Education
Ph.D., Mechanical Engineering
University of Colorado Boulder, 2013
M.S., Mechanical Engineering
University of Colorado Boulder, 2010
B.S., Actuarial Science
University of St. Thomas, 2006
B.A., Mathematics (Minor in Physics)
University of St. Thomas, 2006