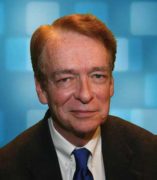 William A. Ryan, PhD
Clinical Associate Professor
Director of the Master of Energy Engineering Program
Department of Mechanical and Industrial Engineering
Contact
Building & Room:
Office: 3053 ERF Lab Location: 2041 ERF
Address:
2039 ERF, 842 W. Taylor Street, Chicago, Illinois 60607
Office Phone Voice:
Email:
About
Professor Ryan's research and educational interests include developing and teaching courses in the energy field, and directing the UIC Master of Energy Engineering Program, as well as teaching for the UIC Honors College. His industrial educational activities include the GTI Gas Industry Educational Webinar Series, Chartered Industrial Gas Consultant Program, and the Certified Gas Transmission Professional Series. Professor Ryan's recent major accomplishments include developing original courses and texts for a High Efficiency Buildings course, and a Renewable and Emerging Power Generation course.
Education
Ph.D., Illinois Institute of Technology (1995)
M.B.A., University of Wisconsin (1981)