This field has the breadth—and depth—to take you places.
At its core, industrial engineering is about improving processes.
Industrial engineers develop an ability to spot inefficiencies and fix them. They know how to optimize.
How? They have completed a course of study—like the one we offer here at UIC—that gives them a command of analytics, applications, logistics, and systems. An industrial engineering degree gives you the ability to gather and process data, integrate it all into "the big picture," and come up with solutions that allow people to work better, faster, and smarter.
What do industrial engineers do? Heading link
Industrial engineering acts like a large umbrella, under which you'll find an incredible variety of career paths. Maybe you are interested in systems design. Perhaps you want to improve healthcare. Maybe you're captivated by manufacturing. These are just a few of the things that industrial engineers can do. Common career choices include:
Systems engineering

Use a process of discovery and exploration to devise the best possible system to meet a need or perform a desired function.

Supply chain management

Oversee the sourcing of raw materials and their transformation into goods and services that people use everyday.

Artificial intelligence

Explore ways to apply artificial intelligence to familiar processes so that those processes lead to better, more accurate outcomes.

Advanced manufacturing

Determine the optimal ways to create products for all sectors—including things used by consumers and things used by industry.

Data analytics

Harness the power of data to help people make more informed decisions about what to do and how to do it.

Healthcare

Come up with systems that make it easier for doctors, nurses, and other providers to do their jobs, leading to better care for patients.

Financial technology

Use analytical and mathematical tools to address financial issues, devise innovative financial products, and identify good investments.

Safety engineering

Ensure that systems across a wide variety of industries are safe for people to use and behave as needed even when a component fails.

Human factors

Engineer and​ design products, processes, and systems based on your understanding of human psychological and physiological characteristics.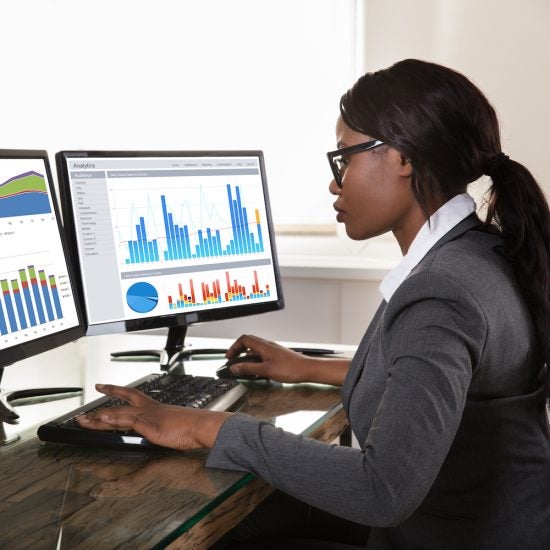 U.S. Bureau of Labor Statistics data show that industrial engineering jobs are projected to grow by 8 percent by 2028—faster than the average for all occupations—as firms across industries seek new ways to contain costs and improve efficiency. Follow the link below to learn more about the positive outlook for employment in industrial engineering.
Learn more on the BLS website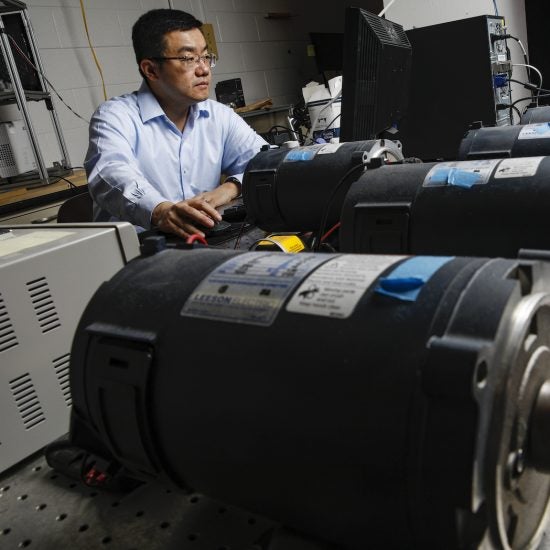 UIC's industrial engineering faculty are members of the mechanical and industrial engineering department (MIE). They have wide-ranging expertise, and they are dedicated to excellence in classroom instruction as well as original research. Their small class sizes provide you with individualized attention and allow you to build lasting relationships. Meet them below.
Visit our faculty page
Industrial engineering is the best curriculum to prepare engineering students for the business world. The IE foundational skillset in general made me a well-rounded critical thinker, and gives you a set of methodologies that will set you apart from your peers.

|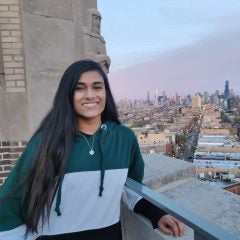 "I really love all the professors in the MIE department. They all seem to take interest in their students and make sure they learn the material instead of memorizing it."

Industrial Engineering Major

|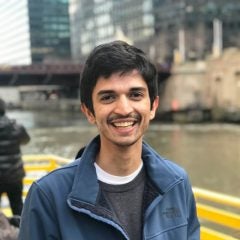 "UIC is in a great location, it has great opportunities, and the culture around campus is hard to find anywhere else."

MS in Industrial Engineering Graduate

|