Mechanical Engineering Major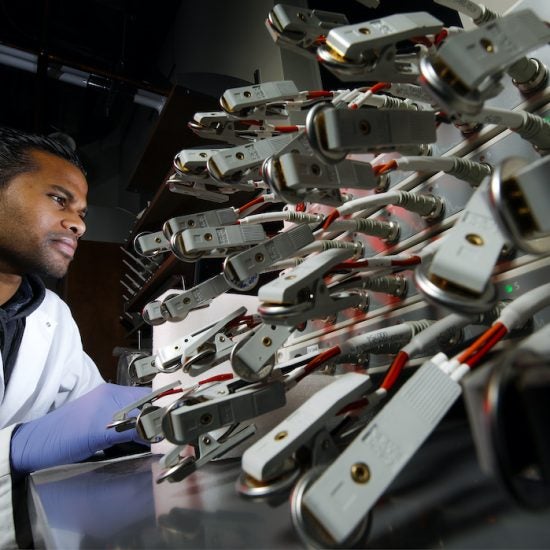 As a mechanical engineer, your personal interests can guide your career path. Are you inspired by robots that move on two legs (or four)? How about managing forest fires? Drones? The batteries of the future? See how all these pursuits find a home within ME — and how you can, too.
Get to know ME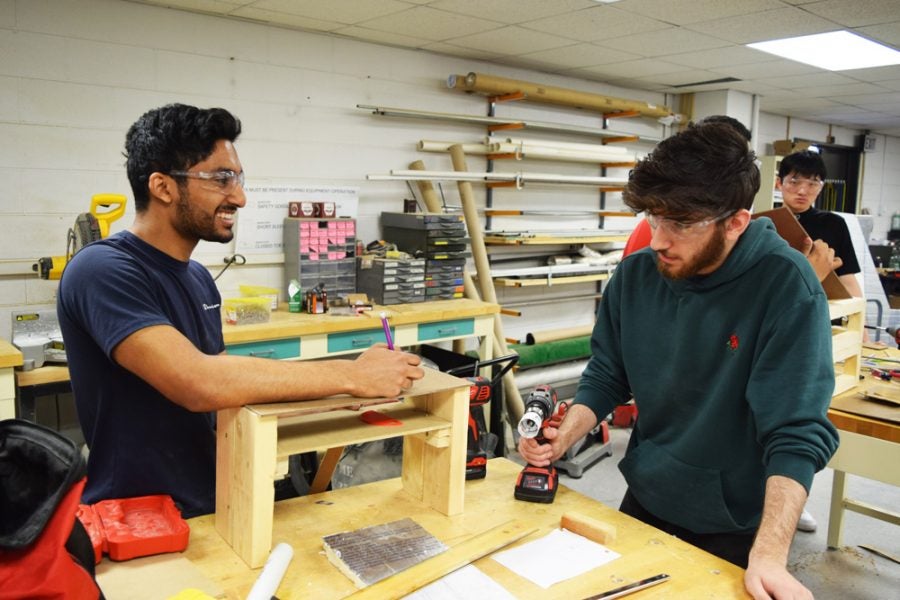 If you are interested in anything that moves, you will find a natural home in mechanical engineering.
Mechanical engineers are problem-solvers, designers, and creators. They understand materials, solid and fluid mechanics, thermodynamics, design, control, instrumentation, and production. Engineers in this area can recognize emerging issues, come up with novel solutions, and create and test prototypes of their designs.
As a mechanical engineer, you'll create products and technologies that meet human needs. These can span a range from large to small: enormous power turbines and manufacturing robots on one end, nanoscale devices and systems on the other. No matter what their size, the devices you create and refine could have an impact on energy, transportation, space exploration, the environment, health care, aerospace, and more.
Mechanical engineering majors complete coursework in four categories:
Nonengineering and general education courses: Nonengineering and general education courses will make you a well-informed graduate in disciplines outside of mechanical engineering. You will take 53 credit hours in this category, including chemistry, physics, math, and a range of "chart-your-own-path" classes in areas such as Exploring World Cultures and Understanding the Individual and Society. For details on general education requirements, consult the course catalog.
Required engineering courses: Students earn 66 credit hours from engineering courses that all ME majors must take. These courses—including Engineering Dynamics, Fluid Mechanics I, and Experimental Methods in Mechanical Engineering—offer a thorough introduction to the field. Details on these requirements are in the course catalog.
Technical electives:ME majors complete 6 credit hours of courses that will prepare them for the specific careers or research they have in mind. Options include Probability and Statistics for Engineers, Electromechanical Energy Conversion, an undergraduate research course, and more (see the course catalog for details).
Free elective: The final 3 credit hours of the ME major come from one or more electives outside the mechanical engineering rubric, based on your choice.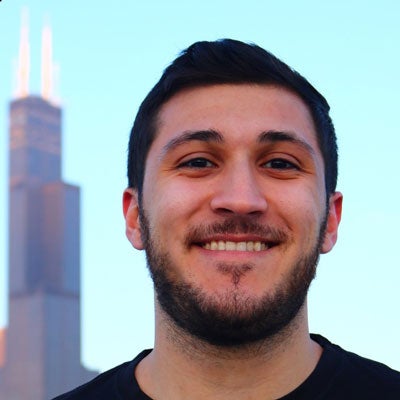 Laith Alsakkal
Mechanical engineering, BS '21 | Bridgeview, IL
Favorite course: I think my favorite course so far has been ME 210 Engineering Dynamics. What you use in the course is really relevant to engineering concepts that are used outside school.
Engineering project/assignment you did that you're most proud of: Definitely Hyperloop. Our team has been collaborating with IIT to create a levitation pod and 30 meter test track. All this wouldn't be possible without the help of the department and members within the organization.
Internships you've held: Northrop Grumman
Favorite book: Fahrenheit 451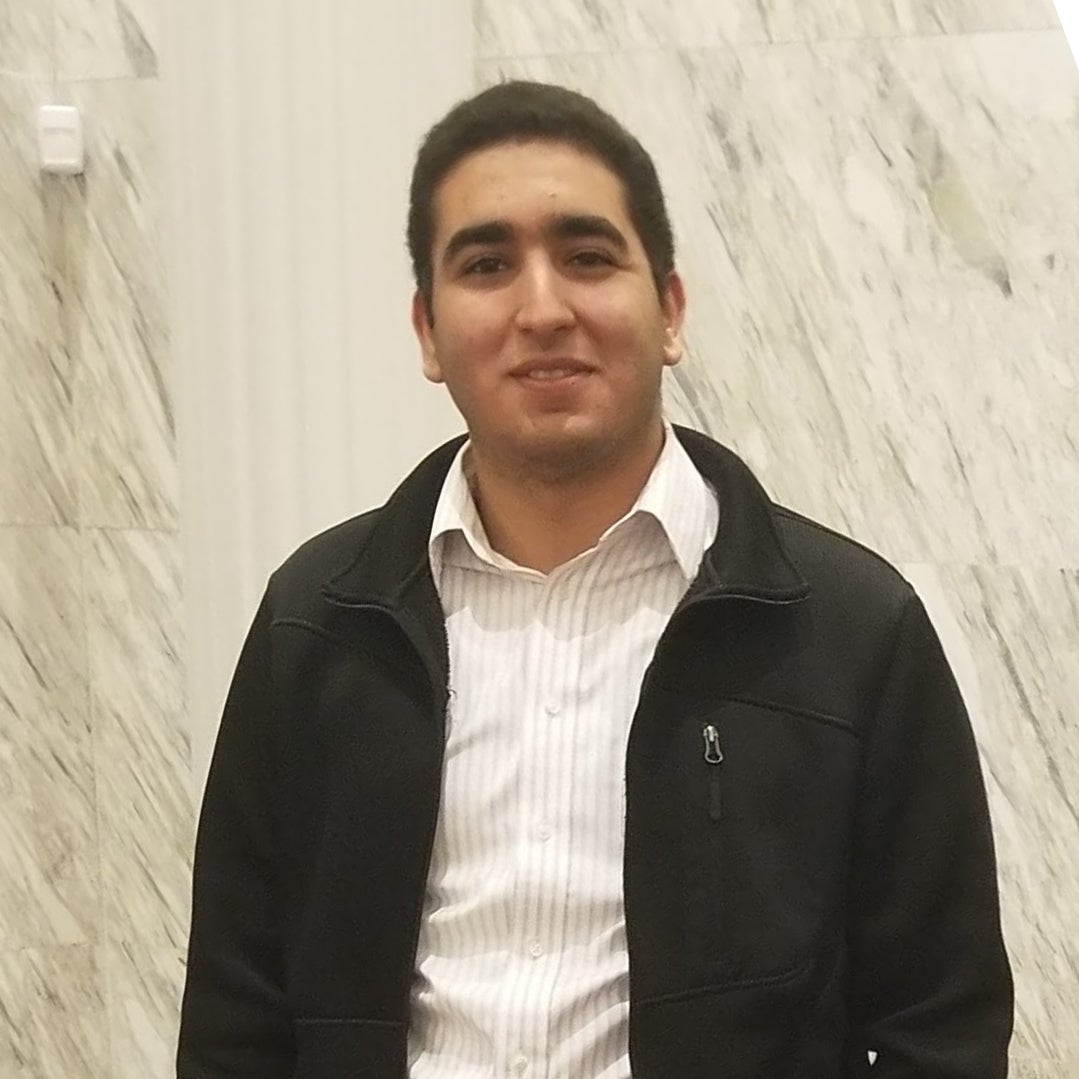 Hamza Ayyoub
Mechanical Engineering, BS '22 | Amman, Jordan
Why did you choose UIC College of Engineering? UIC is an affordable school. It has a great reputation and many opportunities. It's also close to my home in Oak Lawn.
Favorite course: ME 250 Intro to Engineering Design and Graphics
Engineering-industry person you admire most and why: James Watt because he invented the steam engine, one of the greatest inventions to this day.
Place you're most likely to be found on campus, and why: The library and Student Center East (SCE): the library to study, and SCE to hang out with friends.
Favorite place in Chicago: The Chicago Riverwalk.
The mechanical engineering program at UIC is accredited by the Engineering Accreditation Commission of ABET, http://www.abet.org.
As part of our accreditation process, ABET asks our department to capture the overall goals of the undergraduate programs in mechanical and industrial engineering. These are called our program educational objectives. For the mechanical engineering major, they are:
To adeptly apply analytical, experimental, and computer tools in design and performance improvement of mechanical and thermal systems.
To effectively pursue ethically responsible professional growth through continued learning and by taking on different roles in multidisciplinary teams (i.e., to become better engineers, both technically and in dealing with others).
To work successfully in many different situations and with many different kinds of people, and to adapt to changes in the workplace and in the world (i.e., to be engineers who embrace diversity and change).
Another part of the ABET accreditation process requires the department to identify the specific knowledge and skills that students are intended to have when they complete their undergraduate education. These are called student outcomes.
Students graduating from the mechanical engineering program at UIC will have:
an ability to identify, formulate, and solve complex engineering problems by applying principles of engineering, science, and mathematics.
an ability to apply engineering design to produce solutions that meet specified needs with consideration of public health, safety, and welfare, as well as global, cultural, social, environmental, and economic factors.
an ability to communicate effectively with a range of audiences.
an ability to recognize ethical and professional responsibilities in engineering situations and make informed judgments, which must consider the impact of engineering solutions in global, economic, environmental, and societal contexts.
an ability to function effectively on a team whose members together provide leadership, create a collaborative and inclusive environment, establish goals, plan tasks, and meet objectives.
an ability to develop and conduct appropriate experimentation, analyze and interpret data, and use engineering judgment to draw conclusions.
an ability to acquire and apply new knowledge as needed, using appropriate learning strategies.
In the 2021-2022 academic year, 727 students are enrolled at UIC Engineering as mechanical engineering majors across all class years. The department graduated 158 mechanical engineering majors in the academic year ending August 2020. View historical enrollment and graduation data here.