Mechanical Engineering Major
ME major intro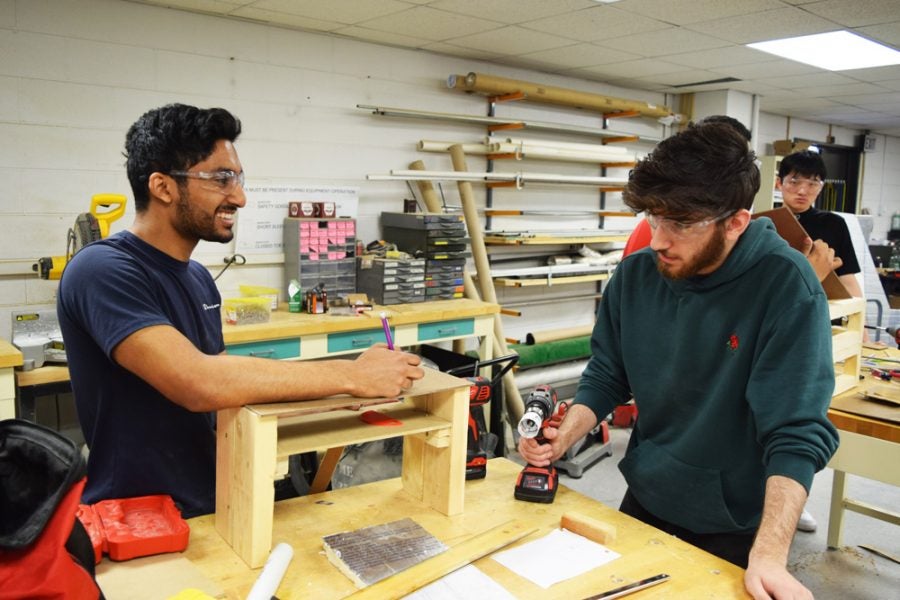 If you are interested in anything that moves, you will find a natural home in mechanical engineering.
Mechanical engineers are problem-solvers, designers, and creators. They understand materials, solid and fluid mechanics, thermodynamics, design, control, instrumentation, and production. Engineers in this area can recognize emerging issues, come up with novel solutions, and create and test prototypes of their designs.
As a mechanical engineer, you'll create products and technologies that meet human needs. These can span a range from large to small: enormous power turbines and manufacturing robots on one end, nanoscale devices and systems on the other. No matter what their size, the devices you create and refine could have an impact on energy, transportation, space exploration, the environment, health care, aerospace, and more.
Mechanical Engineering Major Requirements
Mechanical engineering majors complete coursework in four categories:
Nonengineering and general education courses: Nonengineering and general education courses will make you a well-informed graduate in disciplines outside of mechanical engineering. You will take 53 credit hours in this category, including chemistry, physics, math, and a range of "chart-your-own-path" classes in areas such as Exploring World Cultures and Understanding the Individual and Society. For details on general education requirements, consult the course catalog.
Required engineering courses: Students earn 66 credit hours from engineering courses that all ME majors must take. These courses—including Engineering Dynamics, Fluid Mechanics I, and Experimental Methods in Mechanical Engineering—offer a thorough introduction to the field. Details on these requirements are in the course catalog.
Technical electives:ME majors complete 6 credit hours of courses that will prepare them for the specific careers or research they have in mind. Options include Probability and Statistics for Engineers, Electromechanical Energy Conversion, an undergraduate research course, and more (see the course catalog for details).
Free elective: The final 3 credit hours of the ME major come from one or more electives outside the mechanical engineering rubric, based on your choice.
ABET Accreditation
UIC's mechanical engineering major is fully accredited by ABET, the Accreditation Board for Engineering and Technology. Visit our admissions page to learn more about this certification and what it means for you.
Learn More About the Mechanical Engineering Major