Open Positions
Info

No open positions at this time.

Info

No open positions at this time.

Info

Grants and Contracts Associate – Mechanical and Industrial Engineering

Hiring Department: Mechanical and Industrial engineering
Location: Chicago, IL USA
Requisition ID: 1018231
Posting Close Date: 06/16/2023

About the University of Illinois Chicago
UIC is among the nation's preeminent urban public research universities, a Carnegie RU/VH research institution, and the largest university in Chicago. UIC serves over 34,000 students, comprising one of the most diverse student bodies in the nation and is designated as a Minority Serving Institution (MSI), an Asian American and Native American Pacific Islander Serving Institution (AANAPSI) and a Hispanic Serving Institution (HSI). Through its 16 colleges, UIC produces nationally and internationally recognized multidisciplinary academic programs in concert with civic, corporate and community partners worldwide, including a full complement of health sciences colleges. By emphasizing cutting-edge and transformational research along with a commitment to the success of all students, UIC embodies the dynamic, vibrant and engaged urban university. Recent "Best Colleges" rankings published by U.S. News & World Report, found UIC climbed up in its rankings among top public schools in the nation and among all national universities. UIC has nearly 260,000 alumni, and is one of the largest employers in the city of Chicago.

Description:
This position is responsible for the management of research proposals, grants, contracts, and subcontracts from proposal application to closeout and directs the funding of application processes and administration of research proposals. Will lead proposal and reporting efforts on grant awards and contracts for the department. Serves as a resource for research faculty and acts as a liaison for grant related issues with other campus units, the Office of the Vice Chancellor for Research, along with external funding agencies.

Duties & Responsibilities

Administration of grants, contracts, and subcontracts; interprets and provides guidance regarding sponsor policies and regulations; contributes to the development, implementation, and analysis of policies, procedures, programs, objectives, and long-range planning related to research and sponsored programs; provides reports and detailed analyses for administrative use.
Reconciles grant and non-grant accounts, including generating reports in EDDIE and Excel, keeps track of expenditures, corrects discrepancies, and updates faculty on balances along with any issues regarding account activity. Answers faculty inquiries regarding allowable expenses on grants and University policies and procedures.
Participates in the grant application planning processes, reviewing funding opportunity announcements, application instructions, grants submission documents, grant funding availabilities, budgets and allowable costs and/or other criteria.
Serves as primary liaison between external agencies and responsible units to ensure all information is correct and in compliance with university/agency, federal, state, and sponsor regulations governing grants and contracts; responds to audit requests that pertain to the grant.
Monitors, maintains and/or approves the financial status of the grant project; forecasts spending rates; monitors and prepares fiscal reports; completes the non-technical closeout requirements.
Performs other related duties as assigned

Qualifications:

Minimum Qualifications

Bachelor's degree in business administration, accounting, finance, economics or a field related to the position.
Additional knowledge, education, training and/or sponsored project experience in the area of specialization inherent to the position may be required.
Demonstrated experience managing grants and contracts in a post-secondary academic setting.

* Must have demonstrated experience managing grants and contracts in a post-secondary academic setting.

To Apply: For fullest consideration click on the Apply Now button, please fully complete all sections of the online application including adding your full work history with specific details of your duties & responsibilities for each position held.  Fully complete the education, licensure, certification and language sections. You may upload a resume, cover letter, certifications, licensures, transcripts and diplomas within the application.

Please note that once you have submitted your application you will not be able to make any changes. In order to revise your application you must withdraw and reapply. You will not be able to reapply after the posting close date. Please ensure the application is fully completed and all supporting documents have been uploaded before the posting close date. Illinois Residency is required 180 days of employment.

The University of Illinois System is an equal opportunity employer, including but not limited to disability and/or veteran status, and complies with all applicable state and federal employment mandates. Please visit Required Employment Notices and Posters to view our non-discrimination statement and find additional information about required background checks, sexual harassment/misconduct disclosures, COVID-19 vaccination requirement, and employment eligibility review through E-Verify.

The university provides accommodations to applicants and employees. Request an Accommodation

Apply online at https://uic.csod.com/ux/ats/careersite/1/home/requisition/4338?c=uic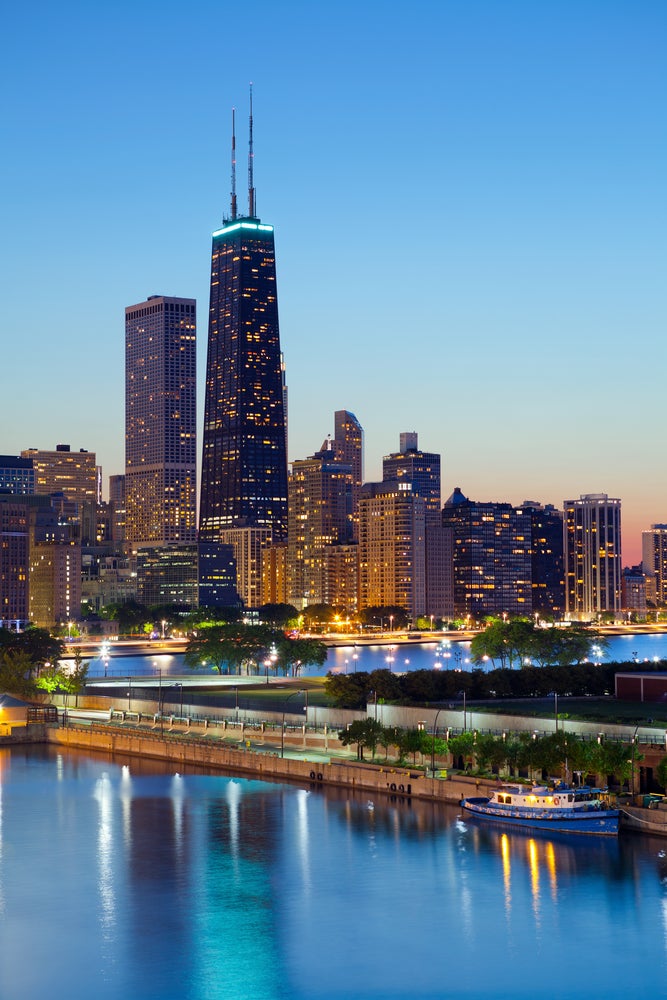 The Department of Mechanical and Industrial Engineering welcomes applications from talented individuals to become a part of our faculty and staff. Open positions are posted at the top of this page when available. New hires to our department join our 43 core faculty and 10 staff members, all of whom are committed to the excellence and success of our bachelor's, master's, and doctoral programs and to the innovative research of our 28 laboratories.
UIC is a major public research university (Carnegie R1) with about 3,000 faculty and more than 34,000 students. It is ranked in the national top 20 by U.S. News & World Report for diversity, and it ranks No. 8 in the Wall Street Journal/Times Higher Education list of best value institutions. This is a recognition given to universities that provide an excellent education compared with net cost. UIC also is a Hispanic-Serving Institution.
Chicago epitomizes the modern, livable, vibrant, and diverse city. World-class amenities such as the lakefront, arts and culture venues, festivals, and two international airports make Chicago a singularly enjoyable place to live with an affordable cost of living, whether in an 88th-floor condominium downtown or on a tree-lined street in one of the nation's finest school districts. The birthplace of the modern skyscraper, Chicago boasts one of the world's tallest and most iconic skylines, an 8,100-acre park system, and extensive public transit and biking networks.
UIC is committed to increasing access to education, employment, programs and services for all. The University of Illinois is an Equal Opportunity, Affirmative Action employer. Minorities, women, veterans, and individuals with disabilities are encouraged to apply. UIC is committed to supporting the success of dual-career couples. The University of Illinois conducts background checks on all job candidates upon acceptance of contingent offer of employment. Background checks will be performed in compliance with the Fair Credit Reporting Act.