Industrial Engineering Major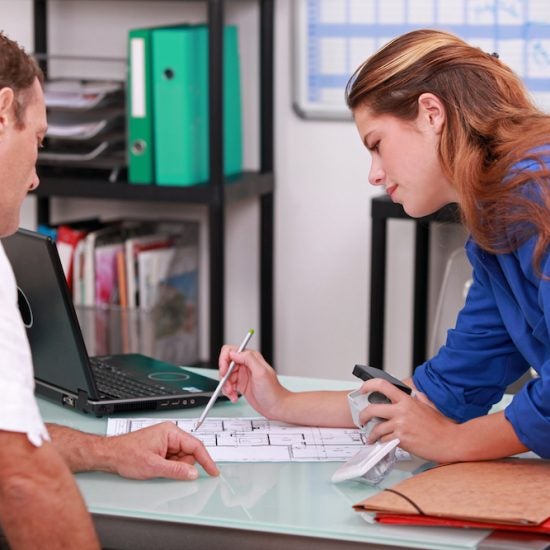 What is industrial engineering?
If you're not certain what industrial engineering is or what you can do with a degree in it, don't worry—you're not alone. Almost all of our incoming undergraduates in IE are delving into this fascinating area for the first time. The page linked below will give you a helpful overview of this field and all its advantages.
Get to know IE
IE major intro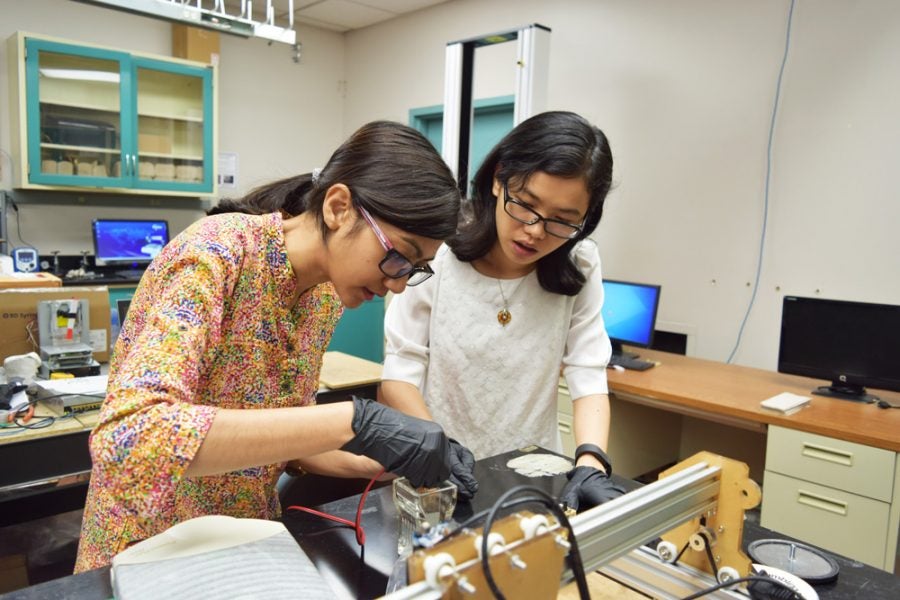 Industrial engineers find ways to make complex processes and systems work better. They help operations to run more efficiently and more safely, leading to improvements in the products we use every day, people's jobs, and human satisfaction.
As an industrial engineer, you might design and implement better ways of doing things or making things. You might find ways to improve the value or profit of goods that we use every day. You also could oversee project management, devise improvements to manufacturing plants and factories, or harness the power of data to imaging the next generation of processes.
If you've ever looked at something and said to yourself, "I see a smarter way they could do this," you could have the makings of a great industrial engineer.
Industrial Engineering Major Requirements
Industrial engineering majors complete coursework in four categories:
Nonengineering and general education courses: Nonengineering and general education courses provide a foundation in math and science and will make you a well-informed graduate in disciplines outside of industrial engineering. You will take 56 credit hours in this category, including math, management, statistics, and a range of "chart-your-own-path" classes in areas such as Understanding the Past and Understanding the Creative Arts. For details on general education requirements, please see the course catalog.
Required engineering courses: Students earn 63 credit hours from engineering courses that all IE majors must take. These courses—including Manufacturing Process Principles, Work Productivity Analysis, and Quality Control and Reliability—introduce you to the field. More information is available in the course catalog.
Technical electives: IE majors complete 6 credit hours from courses that interest them most and will prepare them for the specific careers or research they have in mind. Possibilities include Introduction to Computer-Aided Design, Engineering Dynamics, an undergraduate research course, and more (see the course catalog for details).
Free elective: The final 3 credit hours of the IE major come from one or more electives outside the industrial engineering rubric, based on your choice.
IE Majors in Their Own Words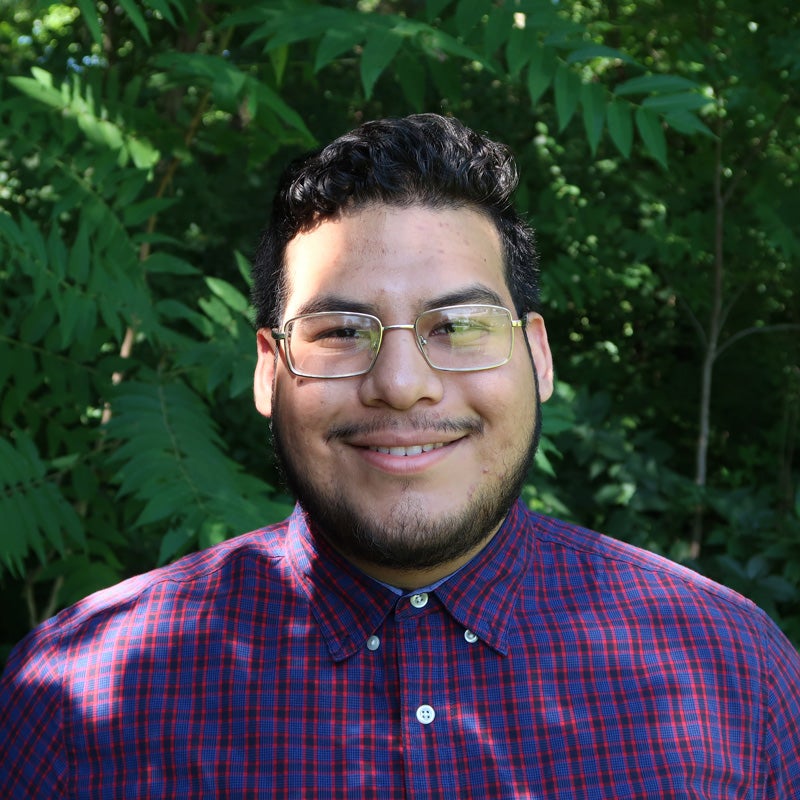 Jorge Sanchez
Industrial Engineering, BS '21 | Chicago Heights, IL
Name one thing you think UIC does better than anywhere else: UIC brings people of different backgrounds together.
Most challenging engineering project/assignment you've conquered so far: Setting up Arduino hardware/code to calculate the velocities of toy cars going down a ramp at a given height.
Student/campus organizations you've joined: UIC Radio, Latin American Recruitment and Educational Services (LARES) Leaders, Society of Hispanic Professional Engineers
Place you're most likely to be found on campus, and why: SEL (Science and Engineering Labs) or Student Center East, simply because there are many different areas to study and do homework.
Favorite place in Chicago: La Michoacana Premium ice cream shop in Pilsen.
Natalie Ferguson
Natalie Ferguson
Industrial Engineering, BS '21 | Plymouth, MI
Name one thing you think UIC does better than anywhere else: Community. The people that I've met at UIC genuinely want to improve themselves and participate in engineering clubs and events. Having community support in your goals and actions helps make UIC feel like home.
Engineering project/assignment you did that you're most proud of: I worked on a group project that minimized the wait time of a Starbucks drive-through. It was a great opportunity to see the tangible results that industrial engineers can provide to any problem.
Student organizations you've joined: I am the treasurer for the Institute for Industrial and Systems Engineers (IISE), a member of the Society of Women Engineers (SWE), I play intermural volleyball, and I am in the gaming club.
Favorite musical artist: Dua Lipa
Learn More About the Industrial Engineering Major
Program Educational Objectives: IE Major
The industrial engineering program at UIC is accredited by the Engineering Accreditation Commission of ABET, http://www.abet.org.
As part of our accreditation process, ABET asks our department to capture the overall goals of the undergraduate programs in mechanical and industrial engineering. These are called our program educational objectives. For the industrial engineering major, they are:
To adeptly apply analytical, experimental, and computer tools in design and performance improvement of manufacturing and service systems.
To effectively pursue ethically responsible professional growth through continued learning and by taking on different roles in multidisciplinary teams (i.e., to become better engineers, both technically and in dealing with others).
To work successfully in many different situations and with many different kinds of people, and to adapt to changes in the workplace and in the world (i.e., to be engineers who embrace diversity and change).
Student Outcomes: IE Major
Another part of the ABET accreditation process requires the department to identify the specific knowledge and skills that students are intended to have when they complete their undergraduate education. These are called student outcomes.
Students graduating from the industrial engineering program at UIC will have:
an ability to identify, formulate, and solve complex engineering problems by applying principles of engineering, science, and mathematics.
an ability to apply engineering design to produce solutions that meet specified needs with consideration of public health, safety, and welfare, as well as global, cultural, social, environmental, and economic factors.
an ability to communicate effectively with a range of audiences.
an ability to recognize ethical and professional responsibilities in engineering situations and make informed judgments, which must consider the impact of engineering solutions in global, economic, environmental, and societal contexts.
an ability to function effectively on a team whose members together provide leadership, create a collaborative and inclusive environment, establish goals, plan tasks, and meet objectives.
an ability to develop and conduct appropriate experimentation, analyze and interpret data, and use engineering judgment to draw conclusions.
an ability to acquire and apply new knowledge as needed, using appropriate learning strategies.
In the 2021-2022 academic year, 90 students are enrolled at UIC Engineering as industrial engineering majors across all class years. The department graduated 27 industrial engineering majors in the academic year ending August 2022. View historical enrollment and graduation data here.