Industrial Engineering Major
IE major intro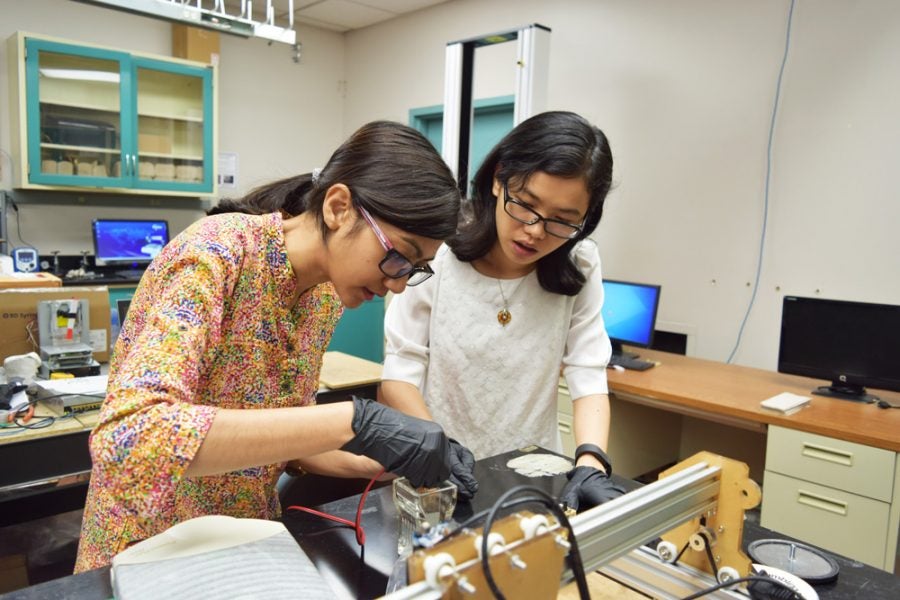 Industrial engineers find ways to make complex processes and systems work better. They help operations to run more efficiently and more safely, leading to improvements in the products we use every day, people's jobs, and human satisfaction.
As an industrial engineer, you might design and implement better ways of doing things or making things. You might find ways to improve the value or profit of goods that we use every day. You also could oversee project management, devise improvements to manufacturing plants and factories, or harness the power of data to imaging the next generation of processes.
If you've ever looked at something and said to yourself, "I see a smarter way they could do this," you could have the makings of a great industrial engineer.
Industrial Engineering Major Requirements
Industrial engineering majors complete coursework in four categories:
Nonengineering and general education courses: Nonengineering and general education courses provide a foundation in math and science and will make you a well-informed graduate in disciplines outside of industrial engineering. You will take 56 credit hours in this category, including math, management, statistics, and a range of "chart-your-own-path" classes in areas such as Understanding the Past and Understanding the Creative Arts. For details on general education requirements, please see the course catalog.
Required engineering courses: Students earn 63 credit hours from engineering courses that all IE majors must take. These courses—including Manufacturing Process Principles, Work Productivity Analysis, and Quality Control and Reliability—introduce you to the field. More information is available in the course catalog.
Technical electives: IE majors complete 6 credit hours from courses that interest them most and will prepare them for the specific careers or research they have in mind. Possibilities include Introduction to Computer-Aided Design, Engineering Dynamics, an undergraduate research course, and more (see the course catalog for details).
Free elective: The final 3 credit hours of the IE major come from one or more electives outside the industrial engineering rubric, based on your choice.
ABET Accreditation
UIC's industrial engineering major is fully accredited by ABET, the Accreditation Board for Engineering and Technology. Visit our admissions page to learn more about this certification and what it means for you.
Learn More About the Industrial Engineering Major