Graduate Courses
This page provides easy access to information about current graduate course offerings in mechanical and industrial engineering. If you are looking for information about undergraduate courses in this department, please visit our undergraduate courses page.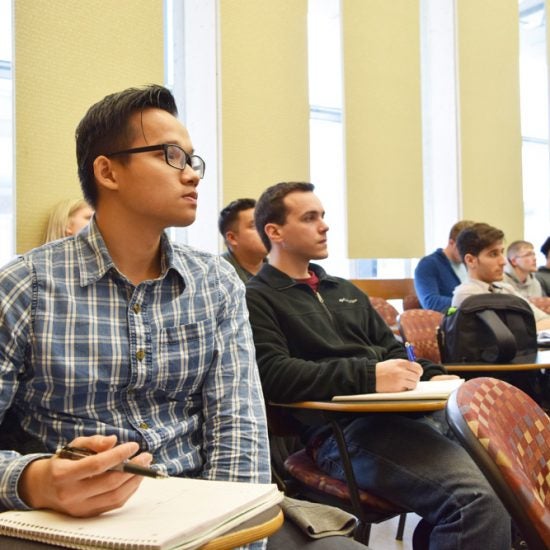 Graduate course catalog
The graduate course catalog is maintained by the university. Use the link below to access the index page. Select mechanical engineering (ME), industrial engineering (IE), or energy engineering (ENER) in the left-hand menu to see up-to-date course codes and descriptions.
Go to the graduate course catalog
Course-Related Resources for MIE Graduate Students
Additional information
Course list

IDS 594 Quality Management (400 level)
IDS 523 Audit and Control of Information Systems (400 level)
IDS 532 Introduction to Operation Management (400 level)
IDS 594 Global Sourcing and Logistics (400 level)
IDS 551 Operations Management in the Service Sector (400 level)
IDS 594 Emergency Quality and Planning in Healthcare (400 level)
IDS 521 Advanced Database Management (500 level)
IDS 561 Analytics for Big Data (500 level)
IDS 520 Enterprise Information Infrastructure Planning (500 level)
IDS 572 Data Mining for Business (500 level)
IDS 552 Supply Chain Management (400 level, fall 2018 onward)
IDS 558 Revenue Management (400 level)
IDS 594 Advanced Analytics using SAS (400 level)

Per Dr. Darabi, students admitted with an undergraduate degree outside of industrial engineering who are required to take IE 446 can take IE 571 in its place to satisfied the IE446 requirement.