Engineering Management Major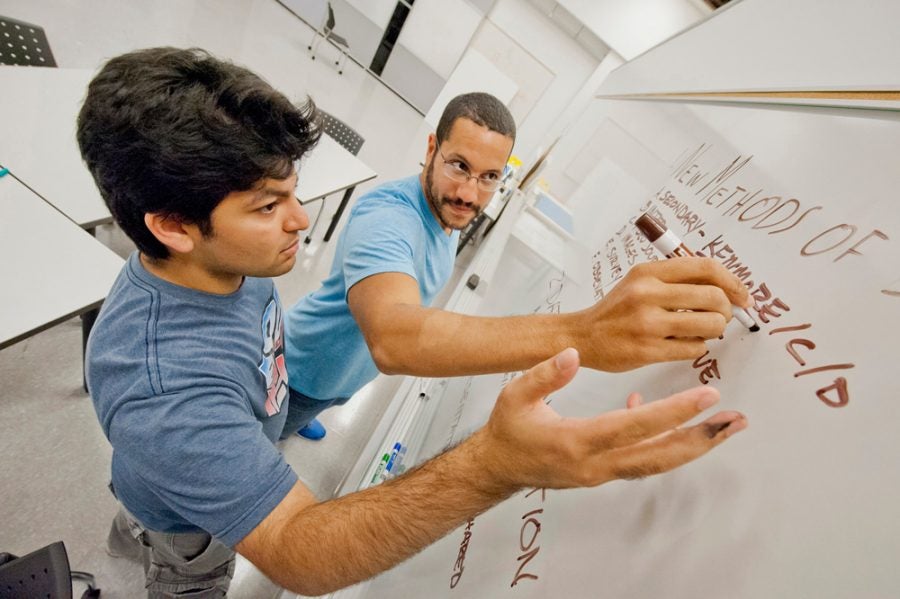 Engineering management is an ideal major for people who want to oversee major projects, facilities, teams, and whole businesses.
Combine the essentials of an engineering education with the core of a business degree. That's engineering management. Graduates of this program—a joint offering with UIC's College of Business Administration—leave UIC with an understanding of how to successfully oversee processes and people in a technical environment.
As an engineering management major, your course plan will weave together industrial engineering classes with an immersion in business. You'll delve into the business environment, business strategy, organizational structure, and finance. This major is well-suited to students who see themselves in corporate engineering management positions as well as those who want to become entrepreneurs.
Engineering management majors complete coursework in three categories:
Nonengineering and general education courses: Nonengineering and general education courses provide your foundation. You will take 74 credit hours in this category, including math, science, and three "chart-your-own-path" classes in areas such as Exploring World Cultures and Understanding the Creative Arts. Engineering management majors take more courses in this category because they also gain an understanding of business via courses in economics, management, accounting, finance, and marketing. Learn more in the course catalog.
Required engineering courses: Students earn 52 credit hours from engineering courses that all EM majors must take. Many are drawn from industrial engineering, such as Production Planning and Inventory Control, Safety Engineering, and Plant Layout and Materials Handling. To see all of these courses, visit the course catalog.
Free elective: The final 3 credit hours of the EM major come from one or more electives outside of industrial engineering and business administration. This course is meant to give you exposure to a new and different topic of your choosing.
Learn More About the Engineering Management Major Heading link