Internships and Jobs
This page is designed to help mechanical engineering, industrial engineering, and engineering management students focus on the career resources that align with their fields.
Undergraduates are encouraged to complete at least two internships before graduation—for skill development as well as a competitive edge in the full-time job search. The Engineering Career Center (ECC) is here to help you along the way! Visit its site early (and often) to make the most of its resources and dedicated staff.
Work experiences can enhance your career success! Heading link
ME titles

Application Engineer
Manufacturing Engineer
Materials Engineer
Mechanical Design Engineer
Operations/Maintenance
Quality Engineer
Sales Engineer
Testing Engineer

IE job titles

Industrial Engineer
Lean Manufacturing Engineer
Manufacturing Engineer
Operations Engineer
Process Engineer
Production Systems Engineer
Quality Engineer
Systems Engineer
The mini-profiles below offer a few examples of the thousands of rewarding careers pursued by alumni of UIC's undergraduate programs in mechanical engineering, industrial engineering, and engineering management.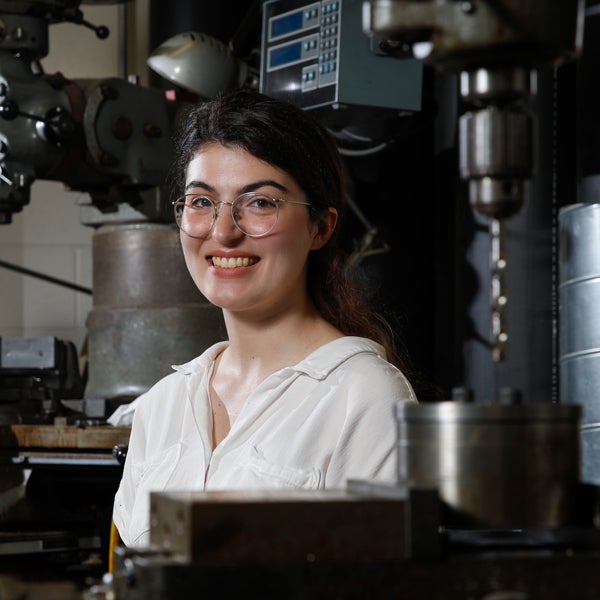 Continuous improvement engineer
Nemera
What are the benefits of choosing industrial engineering? Flexibility in the job market, the ability to see the results of your hard work, and getting an exciting job that encompasses a lot of skills that will help you become a more well-rounded individual.
Advice for incoming students: Don't get discouraged! University is a time to make mistakes (and you will), but there'll be a support system waiting for you. Engineering is broad, so take the time to really explore the depths of your chosen major and what you can do with it. Get involved! It's so much easier with friends by your side. Engineering is difficult but so worth it!
Skills beyond the classroom: UIC prepared me to advocate for myself and to understand what I am looking for in a career. It also mapped a pathway for me to achieve my goals.
Why is diversity important in your field? Engineering is all about invention and innovation, and the field relies on diversity to achieve these goals. Looking at any problem holistically requires diverse viewpoints; no worthwhile solution comes from considering only one. Diversity is at the heart of engineering success.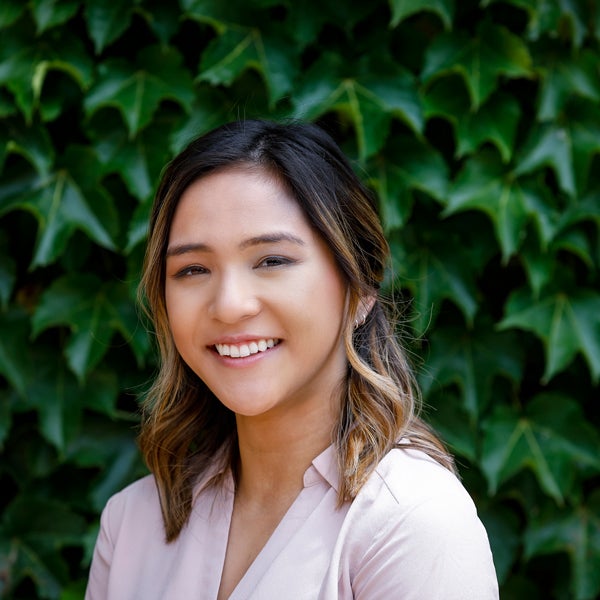 Mechanical engineer
Argonne National Laboratory
Who should become an engineer? The start of a great engineer can be something as simple as if you enjoy taking things apart and putting them back together or if you are curious about how something works. Don't be afraid to ask questions and embrace your curiosity.
 Why choose mechanical engineering? Mechanical engineering opens such diverse and versatile career paths. You can end up working on renewable energy, automotive, aerospace, robotics, and so much more. You'll become the jack of all trades wherever you go, and opportunities are global and endless.
Favorite course: ME 321 Heat Transfer. The class was extremely interesting, taking an everyday phenomenon and understanding how it works.
What is the role of diversity in engineering? Diversity is extremely important in the engineering field, and the engineer "stereotype" doesn't truly exist. A company providing diversity allows a more open setting that stimulates growth, creativity, and productivity.
Design engineer
Harley-Davidson
Advice for new students as they consider UIC majors: What do you want to contribute to society? Whether you want to be a teacher, an artist, a nurse, an athlete, or an engineer, you must find joy in what you do. What brings you joy? How can you correlate this to a career? Ask yourself where a particular career will take you and if that is somewhere you want to be.
Favorite UIC course: ME250. This is students' introduction into the engineering process. You learn that it takes a team effort to drive to the finish line; individuals of various backgrounds and skills must unite to reach a common goal. You experience the life cycle of a new product: Gantt charts, cost analysis, prototyping, CAD modeling, manufacturing, and 3D printing are all tools introduced in this class — tools that engineers use in everyday development work.
Is diversity important in engineering? Yes. As an engineer, you will encounter people from all walks of life. If you are understanding and patient with those around you, you will create a better working environment. Everyone has something to share. It's up to you whether you want to listen.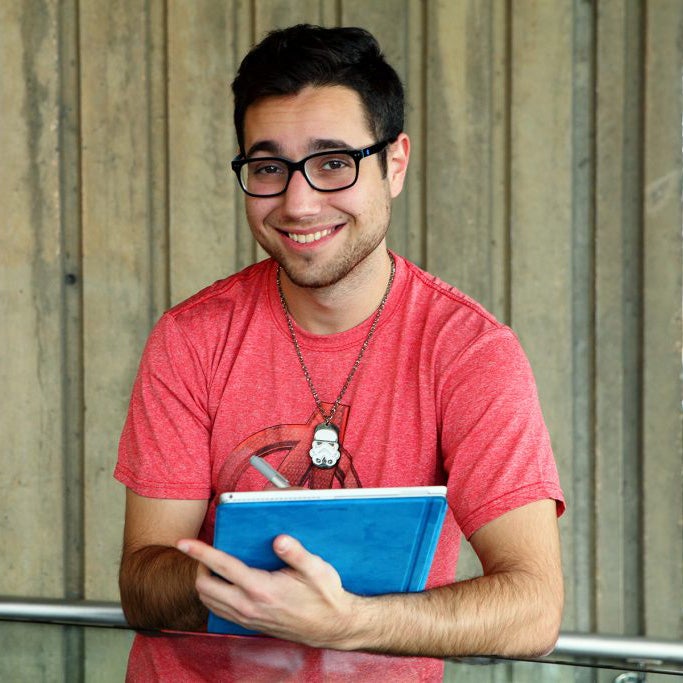 Manufacturing Engineer
SpaceX
What are some of your day-to-day tasks? My day-to-day tasks involve a combination of design, fabrication, and development work. From working with vendors on new facilities to developing pressure systems to test the functionality of the Dragon 2 spacecraft, my work varies greatly from day to day.
What's great about your job? The best part of my job has to be the people I work with. These are some of the most talented and revolutionary thinkers of our time working on world-changing technologies, and I have the pleasure of working with them daily.
How do you hope your work will create positive change in the world? My work supports a team of people dedicated to make humanity multi-planetary; I can't help but love every minute of it.
Engineering-industry person you admire most and why: Dr. Alexander Yarin. I worked with Yarin for three years. Being mentored by such an accomplished and talented man changed my mind regarding what it means to be an engineer.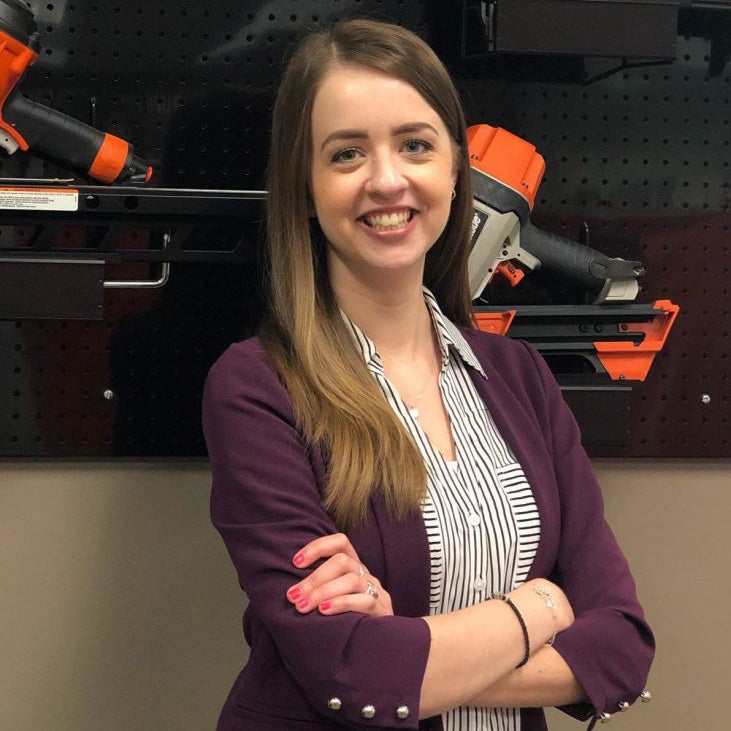 Quality Engineer
Illinois Tool Works
What are some of your day-to-day tasks? I manage the ISO quality management system and lead process-improvement projects to improve system quality.
What's great about your job? The best part of my job is analyzing data to make decisions that directly impact the business.
How did the College of Engineering prepare you for your career? The College of Engineering prepared me for my career by providing me with the necessary problem-solving skills to succeed. It is evident that every course in its curriculum was carefully crafted to teach a specific skillset that is applicable to many different engineering careers.
Is there an aspect of studying in Chicago in particular that you feel benefited you? When it came to applying for internships in the Chicagoland area, attending a university in the city gave me a huge advantage in terms of immediately interviewing after a phone screen.
Fun fact about you that few people are aware of: I have played the violin since I was three years old.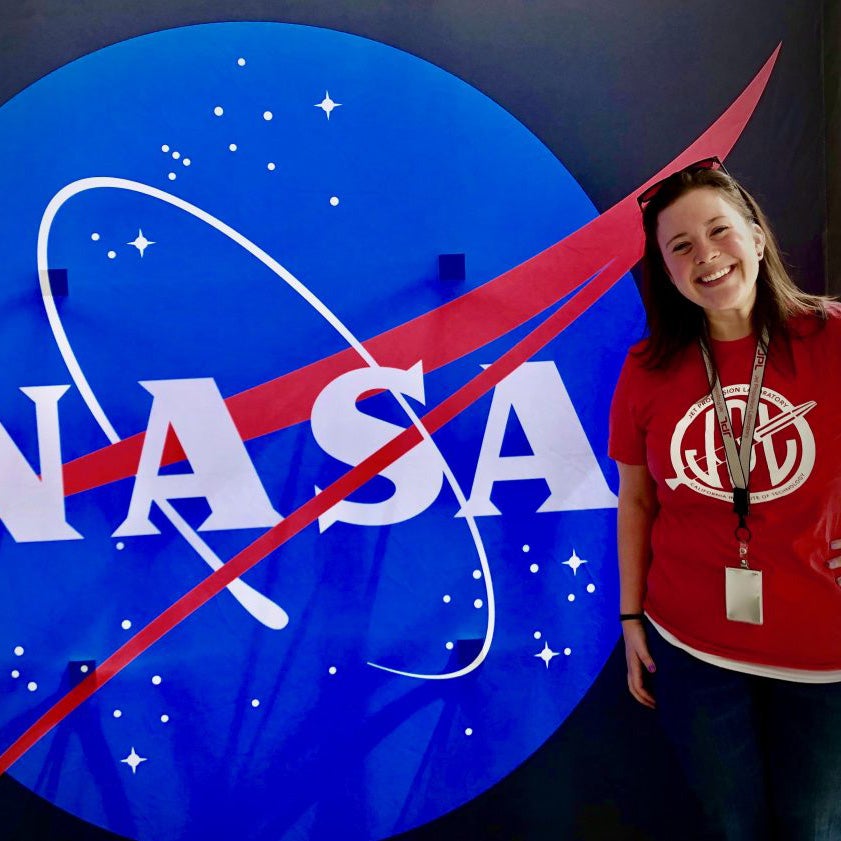 Systems Integration and Test Engineer
NASA Jet Propulsion Laboratory
Prior position(s): Systems engineer and test engineer, Honeywell
What's great about your job? I'm excited to be working on projects that could change the fundamental way we look at the universe. The Jet Propulsion Lab is filled with so many exciting projects, cutting-edge technology, and some of the smartest minds in science and engineering.
Current project: I'll be working on systems level testing for the Europa Clipper program, set to launch in 2023. The spacecraft will be sent to Jupiter's moon to study whether or not conditions there could sustain life.
How did your past work prepare you for this? I was able to gain highly transferable skills both as a systems engineer and as a test engineer at Honeywell. My new role at JPL combines both of my past roles at Honeywell while allowing me to learn a new way to apply that knowledge.
Goals: I am looking forward to the build and launch of my first NASA mission and its journey to Jupiter. In the long term, I hope to learn more about the capabilities of the departments within the lab and eventually lead a team of engineers. I have a lot to learn before then, but JPL is a wonderful place to develop as an engineer and explore new opportunities!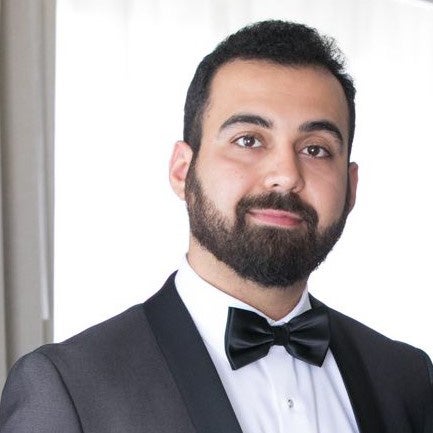 Sales Engineer
Alicona Metrology
What's great about your job? Traveling to different parts of the nation to meet with engineers and researchers from different areas and learning about a variety of manufacturing processes. I love the fact that on a daily basis I help people solve problems by better understanding their manufactured components.
How did the College of Engineering prepare you for your career? The College of Engineering gave me the knowledge of different aspects of engineering, and with programs such as Interdisciplinary Product Design, I better understand the perspectives of other majors such as design or business with regard to creating a product.
Is there an aspect of studying in Chicago in particular that you feel benefited you? The diversity in a city like Chicago teaches you a lot about other people and the society we live in. This prepares you for future endeavors, as you will interact with other people with different backgrounds all the time.
Coolest thing you've done in the past year (engineering-related or not): Visited the 27th country on my list.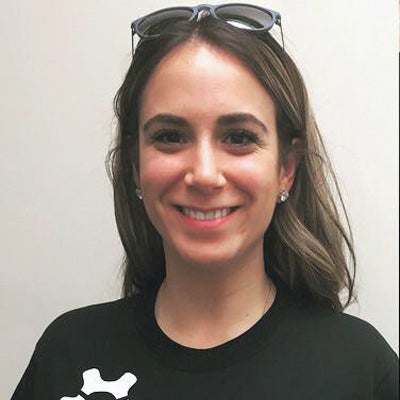 Digital Business Integration Consultant
Accenture
What are some of your day-to-day tasks? As a consultant, our work is project-based, so my role varies slightly from project to project. I am typically responsible for leading and integrating solutions across design and development teams, ensuring that the right priorities are being met, and we are delivering a valuable solution to our digital and technology clients.
What's great about your job? I really enjoy the challenge that my work brings. Working for a company with such a strong digital culture has allowed me to explore a lot of new areas within the industry before they are mainstream, connect with experts in the field, and find a wealth of online artifacts to help me solve whatever challenge is presented to me.
How did the College of Engineering prepare you for your career? The College of Engineering taught me to think critically and it made me a better problem solver. Having this skills and this degree made me feel more confident in my abilities to work in a highly technical environment, it also exposed me to breadth of topics that I would later see in my professional career. The College of Engineering helped me see that anyone can do anything as long as we have the right skills.
One-sentence "Words of wisdom": Go to class, sign up for every opportunity that is presented to you, and don't be afraid to tell people about your goals.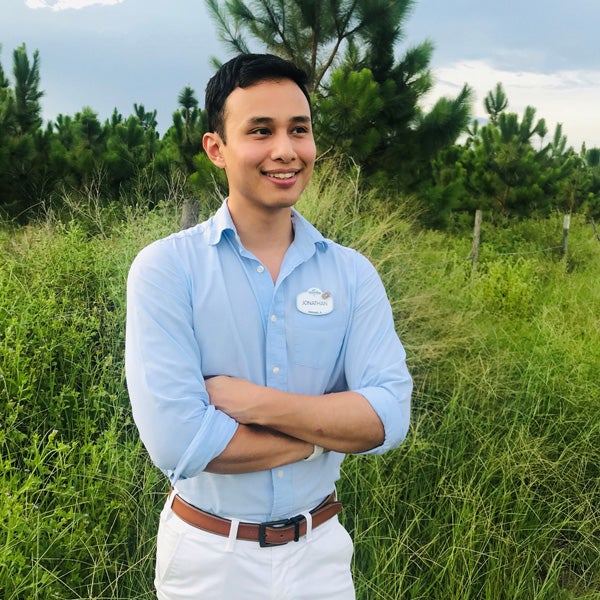 Workload and Staffing Manager
Walt Disney Company
What's great about your job? One of my favorite parts about my job is working with amazing teams across the company in a fast-paced, dynamic environment. It is fun to meet new people and collaborate, balancing technical acumen with creative showmanship.
What are some of your day-to-day tasks? Some of my day-to-day tasks include labor modeling, statistical analysis of guest flow and demand patterns, presenting key metrics to our stakeholders, optimizing workload processes, and refining our forecasting methods.
Is there an aspect of studying in Chicago in particular that you feel benefited you? Loved the diversity of people's backgrounds, thoughts, cultures, places of origin. Also, the ability to try something new every day and explore.
Student organizations you were a part of: Institute of Industrial Engineers (IIE, now IISE), Student Alumni Association, Sustainability Fee Advisory Board, National Residence Hall Honorary, and EcoCampus.
One-sentence "Words of wisdom": "Do not go where the path may lead, go instead where there is no path and leave a trail." —Ralph Waldo Emerson