Adding faculty expertise in traumatic brain injury, advanced manufacturing systems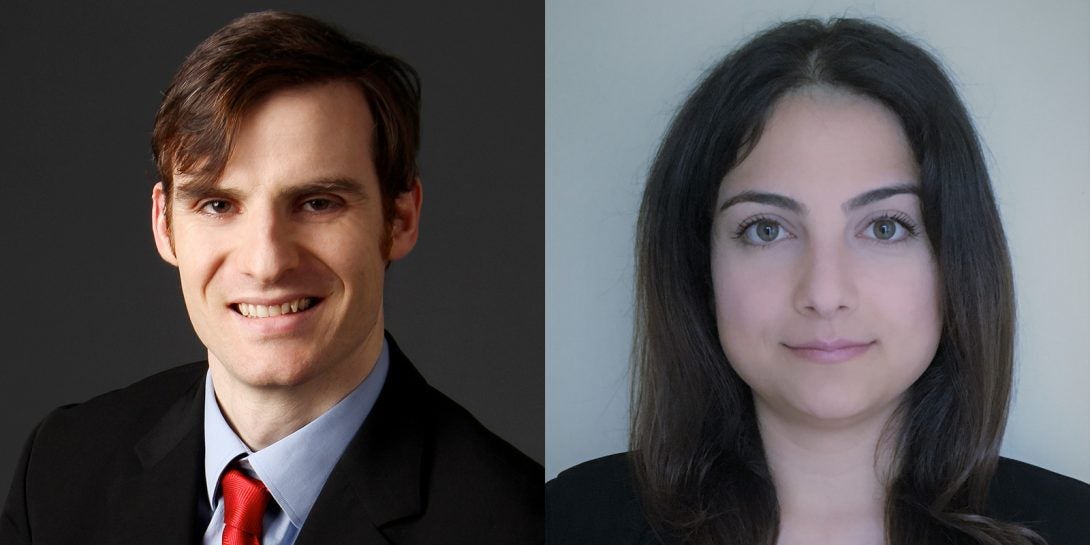 Mechanical and industrial engineering is adding two new faculty members in the fall 2020 semester. This brings the total to 44.
Dr. John Finan is joining the mechanical engineering faculty as a tenure-track assistant professor. He holds a PhD and a master's degree, both in biomedical engineering, from Duke University, and earned a bachelor's degree in mechanical engineering from University College Dublin in Ireland.
Prior to joining the faculty at UIC, Finan worked as a research scientist at NorthShore University Health System, where he was the director of a lab focused on the mechanisms and treatment of traumatic brain injury.
"My goal is to improve outcomes for individuals with traumatic brain injury by better understanding the pathology of the condition and discovering new therapies to mitigate that pathology," he said. "I intend to reach this goal using human in vitro models of the disease that will allow investigation of patient-specific pathologies and high content screening for novel therapies."
Farzad Mashayek, the MIE department head, said that Finan "was selected from a very competitive and large group of applicants, and I am very pleased that we were able to hire him. John's research and teaching interests fall within the design group in MIE."
The department's other new hire, Dr. Azadeh Haghighi, will serve as a research assistant professor in industrial engineering.
She recently earned her PhD in industrial engineering here at UIC. She also holds a master's degree in mechanical engineering from the KTH Royal Institute of Technology in Stockholm, Sweden, where she graduated at the top of her class, and a bachelor's degree in industrial engineering from Sharif University of Technology in Tehran, Iran.
"My ultimate research goal is to contribute toward enhancing the performance, responsiveness, robustness, and sustainability of advanced manufacturing systems by making them smarter through establishing novel decision-making methodologies at the product, process, and system levels," Haghighi said. "It is extremely satisfying to help the next generation of engineers and researchers at MIE to better understand the significance and challenges in manufacturing, and how their knowledge can be applied in real-life applications."
Mashayek noted that Haghighi benefited from the mentorship of her advisor, Professor Lin Li. "I am happy that we have Azadeh joining our faculty," he added.
Learn more about the MIE faculty at https://mie.uic.edu/faculty-and-staff/faculty.