Yarin hosts successful nanofiber workshop at International Centre for Mechanical Sciences in Italy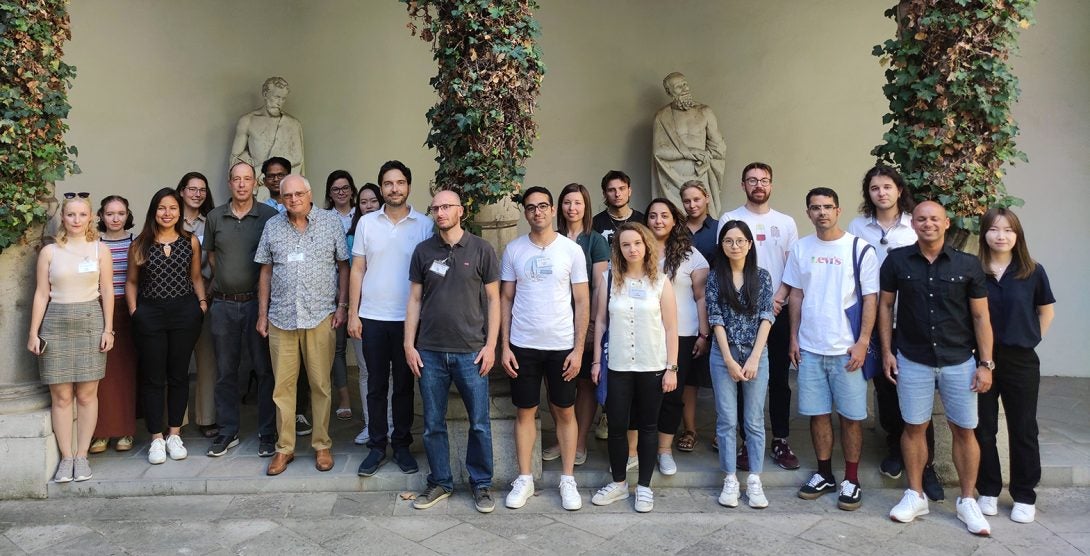 Mechanical and Industrial Engineering Distinguished Professor Alexander Yarin recently co-hosted the five-day workshop "Materials, Electromechanical and Biomedical Devices based on Nanofibers" at the prestigious International Centre for Mechanical Sciences (CISM) in Udine, Italy.
The CISM has helped organize workshops on different topics related to mechanical engineering and applied physics for 50 years, and it is highly competitive to have a proposal for a workshop accepted by the organization.
The event, which was co-hosted by Polish Academy of Sciences Professor Thomasz Kowalewski, was geared toward undergraduate seniors, graduate students, researchers, young professors, engineers, and practitioners in industry interested in inter-related topics from materials science, biomedical, chemical and mechanical engineering, manufacturing, and applied mathematics.
"The course can be of special importance to those interested in developing novel devices and models employing nanofibers based on in-depth and comprehensive exposition of physical foundations of such devices and related phenomena," Yarin said.
Nanofiber-forming processes and the resulting fibers are a key element in many modern technologies. These processes require in-depth understanding and concerted interaction of synthetic chemistry responsible for polymers to be used as raw material, polymer physics providing a link to their viscoelastic behavior, rheological characterization of mechanical properties, and non-Newtonian hydrodynamics of polymer solutions and melts.
Eight UIC students participated in the workshop, which included PhD students and young researchers from the United States, Israel, UK, Italy, Poland, Croatia, Slovenia, Saudi Arabia, Turkey, and Brazil.
"The attendees and the CISM Secretary General Professor Antonio DeSimone found the workshop to be successful, useful, and interesting," Yarin said. "There were a lot of informal exchanges and networking opportunities, which will lead to future research collaboration on an international level."
Learn more about Yarin's research at Multiscale Mechanics and Nanotechnology Laboratory.
Modified on August 15, 2022