ASME recognizes Professor Yayue Pan for her leadership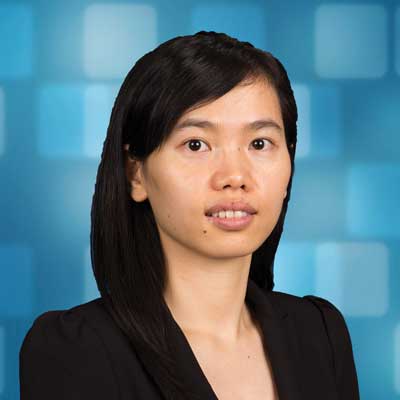 Associate Professor Yayue Pan is a leader in the classroom and the laboratory at UIC. Now, she has been recognized for those roles by the American Society of Mechanical Engineers.
Pan recently received the 2020 Technical Committee Leadership Award from ASME's Computers and Information in Engineering division.
She has served as the secretary, vice chair, chair, and now past chair of the technical committee for the past four years. The division's award recognizes the work she has done in those roles to advance research and engagement in her field.
"I've organized several events, including graduate student poster competitions, symposiums at conferences, and technical committee special panels," she said. "I'm honored to be the first person at UIC to receive this award. It's a pleasant surprise."
According to Pan, joining the committee is competitive: only one new member is selected annually. Being on the committee requires a substantial commitment to the division and the community, she said, but the networking connections and learning opportunities are significant and well worth the time.
"The leadership role provides an opportunity to meet global experts from industry and academia in engineering, and for understanding the application of emerging technologies that impact critical engineering issues of representation, product design and product development," she said.
The research in her lab includes multi-material additive manufacturing, additive manufacturing of electronics, soft robots, medical devices, and thermal energy management devices.