Grad students win big at Human Factors and Ergonomics Society conference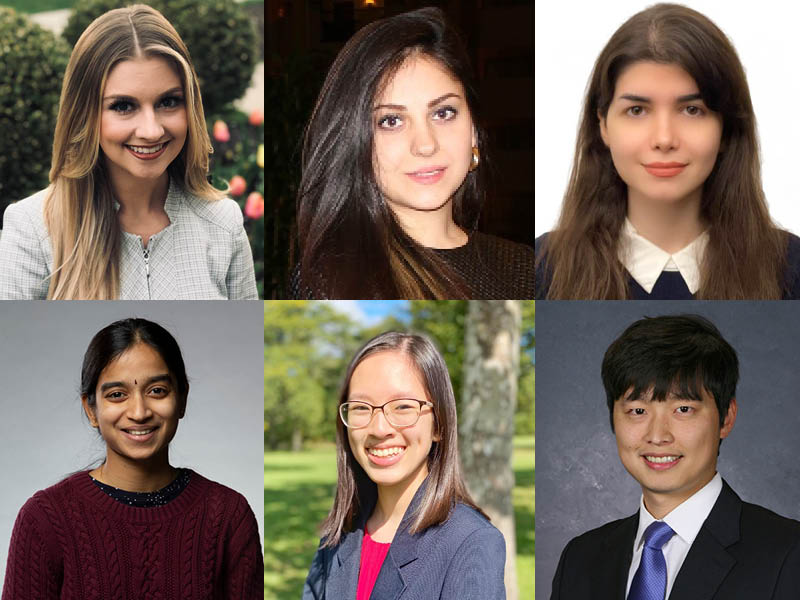 Five graduate engineering students in the UIC HiMER Lab won awards for their research during the 65th International Annual Meeting of the Human Factors and Ergonomics Society (HFES) 2021.
Allison Bayro received two awards during the meeting, including the HFES's Augmented Cognition Technical Group Student Research Grant Award for her research proposal "Fingertip and Grip Pressure as a Novel Technique to Characterize and Predict Affective States in Augmented and Virtual Reality." Bayro also received the Council of Technical Groups Student Travel Award, which is presented to first-year graduate students to support their travel to the annual meeting.
Parian Haghighat won the Human Performance Modeling Technical Group Student Conference Award for her research presentation entitled "Graph Convolutional Networks for Exercise Motion Classification."
Yalda Ghasemi was awarded the Council of Technical Groups Student Presenter Award for her research presentation entitled "Effects of Head-locked Augmented Reality on User's Performance and Perceived Workload."
Sruthi Ramadurai and Alayna Nguyen captured the Human–AI–Robot Teaming Technical Group's Best Video Award for their research "Human-Robot Collaboration with Three Levels of Robotic Assistance."
"All of these achievements of our students reflect on their continuous effort toward our mission of conducting applied engineering research with humans in mind to enhance the safety and well-being of humans. I will continue to support all students in our lab who are passionate about human factors research, comply with research ethics, and inspire others," said Heejin Jeong, assistant professor in mechanical and industrial engineering and director of the Human-in-Mind Engineering Research (HiMER) Lab at UIC.
Modified on November 10, 2021