MIE names new director of undergraduate studies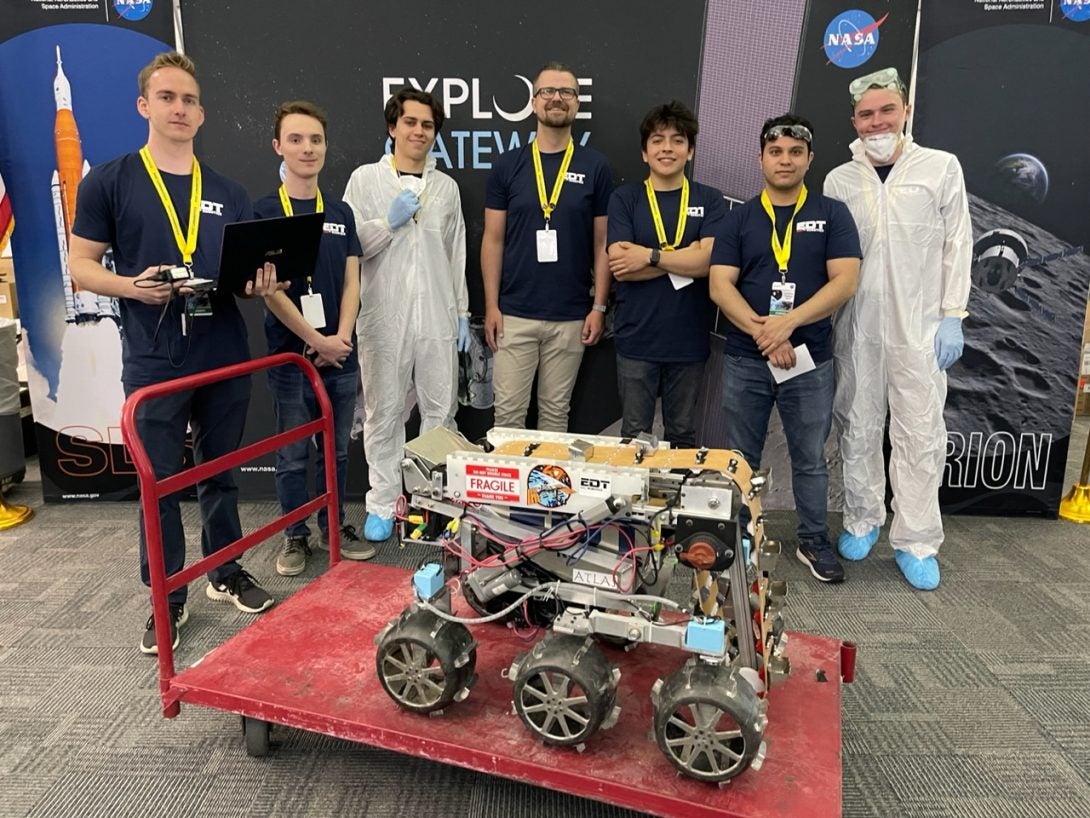 Clinical Assistant Professor Jonathan Komperda has been named the new director of undergraduate studies for mechanical and industrial engineering at UIC.
Komperda said he is excited to take on this new role in the department. He completed his education at UIC, adding that MIE has afforded him many opportunities.
"Because of that, it has always been my home," Komperda said. "As the new DUS, I plan to provide our students with more opportunities for success. I will focus on evidence-based approaches for advancing our students' knowledge, career preparedness, and soft skills to prepare them for their post-UIC ventures."
Komperda joined the department faculty in 2015 while working on his masters, and earned his PhD in 2021. During this time, he focused on expanding the senior design program, advancing student organizations, and furthering student activities.
For senior design, he brought in notable sponsors such as Fermi National Accelerator Laboratory, the U.S. Army Combat Capabilities Development Command, and many others. His students have been featured in several news outlets, published Department of Energy whitepapers, and filed several disclosures and provisional patents with UIC's Office of Technology Management. He also developed the ANSYS lab for the department's senior design course and converted it to flipped instruction in 2016 while he was a Teaching and Learning Communities Teaching Scholar.
This past year, he was selected as a Teaching Sustainability Initiative Fellow and added a new sustainability lab to the senior design course.
Komperda also established a partnership between UIC and the business incubator mHub Chicago, an innovation center for physical product development and manufacturing, which all college of engineering faculty and students at UIC can utilize. He was co-PI and PI on two ARL HBCU/MI student competition grants, one of which earned third place nationally.
He has won the UIC College of Engineering Teaching Award in 2017 and 2021, Advising Award in 2021, and the Silver Circle Award for Teaching Excellence in 2018.
Komperda succeeds Houshang Darabi, who recently assumed the role of department head.