New faculty member brings fresh research line to MIE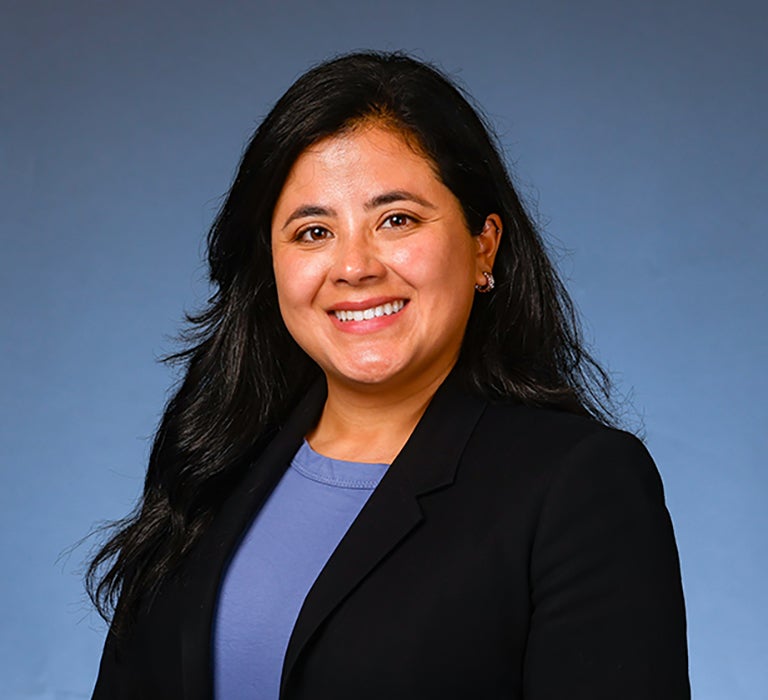 Carla Tejada joined the mechanical and industrial engineering department as a Bridge-to-Faculty Postdoctoral Research Associate where she plans to contribute with a new research line that focuses on the study of transportation and city logistics.
"My research focuses on the movement of freight in urban areas and its impact on the environment, the surrounding communities, policy, land use, and the built environment," she said. "As several disciplines influence transportation research, this field allows collaboration within the MIE department and across other departments."
Additionally, Tejada intends to promote the field's interdisciplinarity and bring it to the classroom to enrich discussions where she wants to involve and mentor students at all academic levels.
"One of my favorite things about UIC is that it is a leading urban public university that is committed to serve a diverse student body with academic excellence," she said. "UIC's location, at the heart of Chicago, opens the door to creating significant research in transportation and allows the use of the city as a living lab."
Tejada recently received her doctorate from the City College of New York Civil Engineering Department. Her research interests are modeling urban freight transportation, network modeling, optimization, and multimodal interactions in the urban scenario. Much of her research has focused on measuring the social impact of freight networks and evaluating existing freight policy.
While working toward her PhD, she was involved with the Charles B. Rangel Infrastructure Workforce Initiative. Tejada served as a curriculum development assistant and transportation module instructor. She also collaborated with the New York City Department of Transportation Pedestrian Unit, where she developed a model to measure a pedestrian demand map at the zip code level for the city.
Before joining City College, Tejada worked in several supply chain management areas, such as last-mile delivery and transportation at DHL Express, and the procurements department at SONY Corporation of America. She holds a master's degree in supply chain management from the University of Maryland at College Park, and a Bachelor of Science in industrial engineering from Universidad San Francisco de Quito in Ecuador.