Overcoming obstacles on the road to success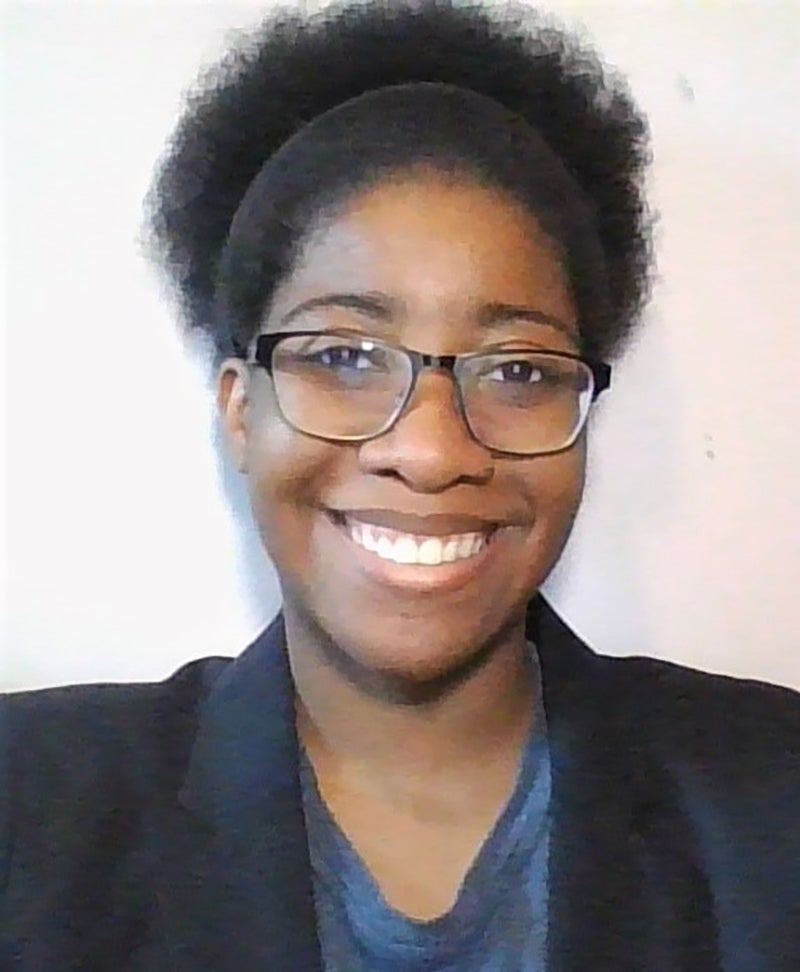 Raven Brown's path to graduation wasn't always smooth, but the determined mechanical engineer never gave up. She earned her degree and recently started working with Globetrotter Engineering Corp. in Chicago.
In high school, Brown was an honors student and took numerous engineering classes during her senior year, but college turned out to be entirely different and challenged her in more ways than she expected as she struggled with a physics for engineering class.
"I remember that really kind of hit me and my self-esteem because I was used to being a high-performing student," she said. "It was very difficult time for me in different ways, but I ended up being able to do better."
In addition to the new challenges of college, Brown dealt with several family emergencies, which took a toll on her emotionally and her grades slipped.
"I was doing well the first half of the semester, but then various life circumstances started to take place. My grandma passed away and my mom was in the hospital because she had a stroke. I just fell apart with school," she said.
Even though she found herself on academic probation, she didn't give up and found support from the UIC community and inspiration from several UIC professors. Clinical Assistant Professor Jamison Szwalek, who was her instructor for ME 347 Introduction to Computer-Aided Design, was one person who had an impact on Brown.
"She was great! She's incredibly well organized, and one of my inspirations as far as being a more organized version of myself," Brown said. "You cannot go through that class not knowing what you're doing. I definitely appreciate that about her. I felt like an engineer and I actually felt good taking this class."
Brown also found support from other faculty members who knew her situation and were able to empathize and support her during the difficult times.
"I kept my professors up-to-date when I was missing assignments and exams," she said. "One professor said, 'You know, sometimes life throws hard things at you. You have to find ways around unexpected obstacles that fall in your path,' and that idea really stuck with me. It's interesting how different people can inspire your direction."
Finding inspiration from faculty members is advice Brown recommends for all students.
"Find role models that you really admire for the work that they do and the way that they approach their life and philosophies," she said. "One of my philosophies is that anything that someone has that I admire, I can take and make it my own."
In addition to support from faculty members, Brown found support in student organizations and advises students to consider joining student groups to find their way in college and life.
"Even if they have the slightest interest in something, they should just go ahead and try it out. I joined various organizations at different times. I was able to learn different things about my interests and what I felt I was more oriented toward," she said. "It's good to explore because you never know what kind of things you might take away.
All the support Brown found at UIC has motivated her to paying it forward after graduation.
"I plan to continue volunteering," she said. "I have a small project that I want to work on. Once I have a little bit of money saved, I want to work on small-scale vertical farms for communities in need."
Modified on September 22, 2021