Professor Kenneth Brezinsky releases 'Combustion Chemistry and the Carbon Neutral Future' textbook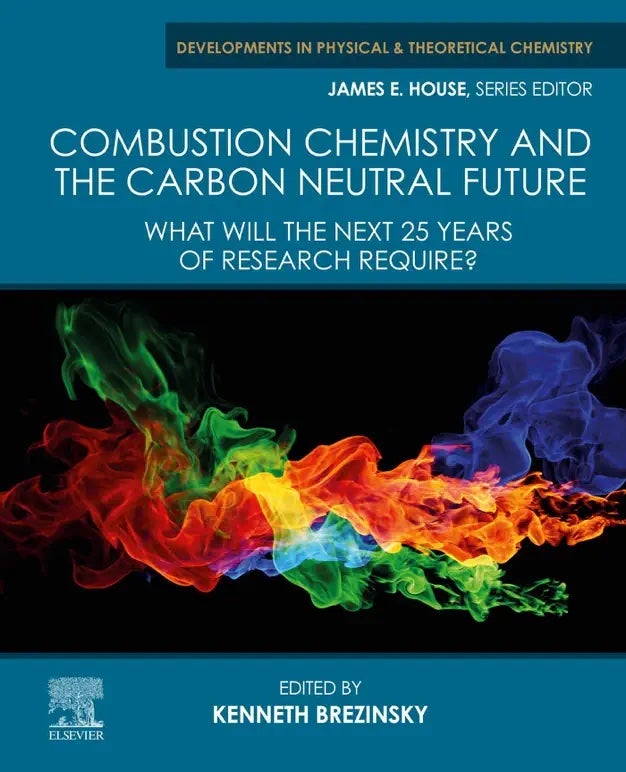 Professor Kenneth Brezinsky has used his vast knowledge of chemistry to provide a unique perspective in a new textbook called "Combustion Chemistry and the Carbon Neutral Future: What Will the Next 25 Years of Research Require?"
While many books lean toward zero carbon or decarbonization, this publication provides insight on current developments in combustion chemistry as a tool for supporting a reduced-carbon future. It's 17 chapters – written by a collection of prominent researchers – represents a different perspective on how to get to carbon neutral.
"I have a discussion in the introduction where I argue that the feasible way to go is carbon neutral and that there are many applications where we can't hold to zero carbon," said Brezinsky, who's is the sole editor and author of multiple chapters.
While the chapters themselves are technical and oriented toward a technical audience, a person interested in any one of those topic areas will get a sense of the technical progress.
"What makes this different than other books is that I ask every author and the co-authors to have a section on what they project needs to be done, and that is a big contribution of this book" said Brezinsky, who is the director of the High Pressure Shock Tube Lab at UIC.
"There's technical content in each chapter and then at the end a section devoted to what those technically oriented authors think we must research and that's very important. It's one thing to know what's been done. It's more important you know what we have to do in science."
The diversity of the chapters has the potential to make the book appealing to a wide range of researchers.
"There are some books I buy which are not completely within my domain of expertise, but I get them because there are elements in there that I can extract," he said. "I see this book like that. There are parts of the chapters in this book that are geared toward a specific audience, but I'm thinking there might be an audience beyond the combustion or technical audience."
While the book is geared toward researchers, Brezinsky also thinks it can be a benefit to many others.
"I could see policymakers or a congressional staff member who has a scientific background reading through appropriate chapters and what the future research needs," he added.
The book is available from Amazon in digital and paperback editions. It is also available from the publisher Elsevier.