Researchers are revolutionizing battery industry with novel approach to produce solid ceramic batteries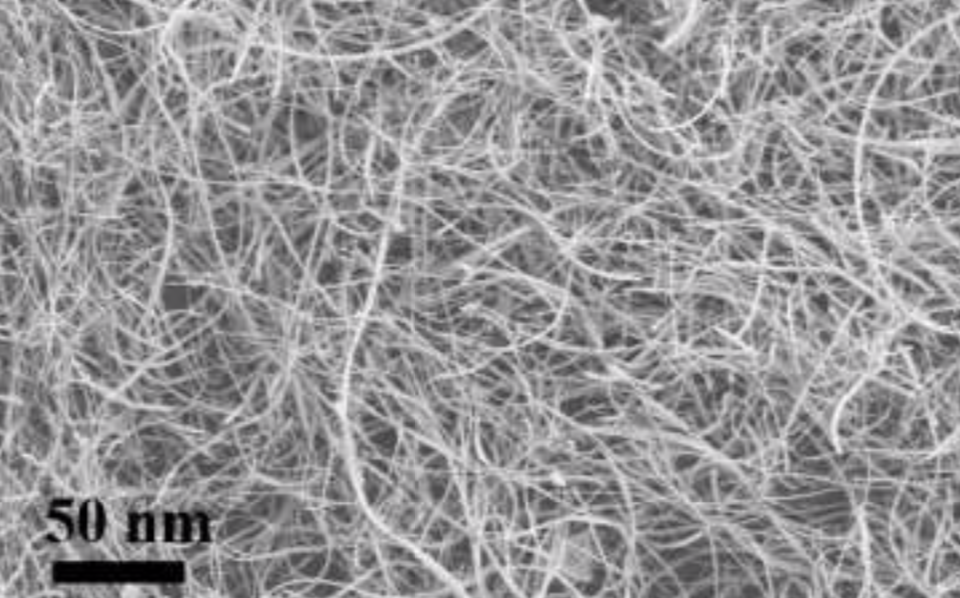 Approximately 17 million cars and light trucks were purchased in 2019, and all of those vehicles have batteries. Every battery takes time to manufacture and a new technique may make batteries safer, while reducing costs and processing time.
Professors Reza Shahbazian-Yassar and Alexander Yarin, both of the Mechanical and Industrial Engineering  Department at the University of Illinois Chicago, and their students recently had a research paper titled "Solution Blowing Synthesis of Li-Conductive Ceramic Nanofibers" in the journal ACS Applied Materials and Interfaces.
"For the first time, large-scale lithium ion conductor solids are manufactured using solution-blown technique," said Shahbazian-Yassar. "We could mass produce ceramic conductors with a low cost and scalable method that is desirable for the battery industry."
The research is highly needed for solid state battery market, and could have a significant impact on the state-of-the art lithium batteries, which could be a game-changer for electric vehicle companies and battery manufacturers.
"There is a big push going on in a lot of countries to develop lithium batteries that are nonflammable, because the safety of lithium batteries is a big issue," he said. "One really good approach to make the batteries nonflammable is to be totally solid, which means you don't have any organic liquid materials – which we call liquid electrolytes – because liquids are easy to catch fire. Making it a totally solid system is the goal for the battery community to prevent fires and explosions."
The team decided to work with ceramic materials since they won't catch on fire and will have the same performance as the lithium batteries. Usually, ceramic batteries take a long time to manufacture and are costly to process. One of the major innovations is that they are the first to apply the solution blowing technique to the battery industry, resulting in a faster, more cost-effective battery production technique.
"We collaborated with Professor Yarin for this research and utilized his solution blowing facility. Solution blowing has been around for more than 10 or 15 years, with Dr. Yarin's group being one of its pioneers, but no one had used it for battery applications. We showed that this technique can be used for manufacturing the ceramic electrolytes of batteries. Moreover, solution blowing has been scaled-up by Yarin's group and is already used in the industry," he said.
Apart from the automotive industry, the new technique has the potential to impact a wide-variety of industries.
"Ceramic batteries are basically the same as lithium-ion batteries and anywhere were you can think of lithium-Ion batteries being used a ceramic system can be used too," he said. "They can be used in automotive, aerospace, residential power storage, consumer electronics, and many different applications. Anywhere you want safe energy storage."
The researchers are planning to investigate the technique further and improve on their discovery by controlling the size and composition of the fibers.
"We do have an invention disclosure on this work. We hope to build upon this and see where it takes off for commercialization or continue the research with funding," said Shahbazian-Yassar.
The students who contributed to the research and paper are Zhennan Huang, Alexander Kolbasov, Yifei Yuan, Meng Cheng, Yunjie Xu, Ramin Rojaee, Ramasubramonian Deivanayagam, Tara Foroozan, Yuzi Liu, Khalil Amine, and Jun Lu.
Learn more about Shahbazian-Yassar's research at Nano Engineering Lab. Learn more about Yarin's research at Multiscale Mechanics and Nanotechnology Laboratory.
Modified on June 24, 2020