Undergraduate coordinator awarded for community service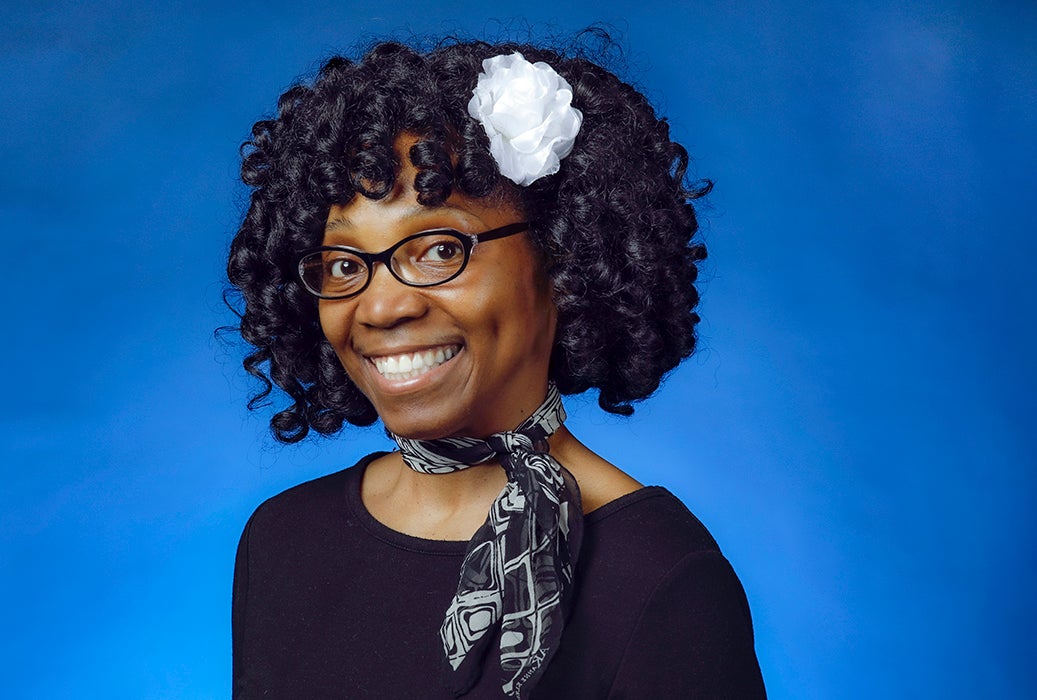 The dedicated staff members in mechanical and industrial engineering provide key support to the students and faculty throughout the entire year. Recently, the department's Undergraduate Coordinator Stacie Scott was named the recipient of the 2023 UIC Janice Watkins Award for Distinguished Civil Service, which recognizes excellent contributions to the UIC community.
"When I received notification of being the Janice Watkins Award recipient, I felt happiness, joy, gratitude, humility, and blessed. While I know that I put forth 110% effort at my job, and all other aspects of my life, it feels great to know that others appreciate it as well," Scott said.
Janice Watkins served as president of the staff advisory council, served on several UIC committees, and was employed by the university for more than ten years. She also dedicated time to external activities, as she had a heart for the people in her community. Her earliest community service began while she attended DuSable High School. She was a charter member of the DuSable Museum and a volunteer at Englewood Hospital. In 1974, Watkins was tragically hit by an automobile and killed after leaving work. The UIC Staff Advisory Council requested that the university recognize her passing with a suitable memorial. It was decided to institute the Award for Distinguished Civil Service as a memorial to Watkins and her dedication to her coworkers, fellow employees, and the university community.
In MIE, Scott is the first point of contact for undergraduate students and has the exceptional ability to connect with students personally, making them feel valued, welcome, and comfortable. On several occasions, she has invited students exhibiting hardship into her cubicle to provide them with a safe space where they can do their homework, study, and feel supported. She exhibits care and empathy through one-on-one interactions, fostering a positive and inclusive environment for all MIE students.
"She is instrumental in creating a warm and inviting environment for our undergrads when they seek help, information, or need access to departmental resources," said Jonathan Komperda, clinical assistant professor, and director of undergraduate studies in MIE. "Stacie has often gone above and beyond to provide a safe space for students, give extra attention to those that need it, and ensure that students receive the information they are seeking,"
In addition to her work at UIC, Scott works with at-risk youth from Chicago Public Schools in the Youth Advocate Program, where she teaches students "peaceful alternatives to tough situations." She actively participates in church activities, preaches, helps the community, and leads initiatives that aim to empower and uplift people. She is responsible for organizing a church and community-related back-to-school event where she and her colleagues' provided students with book bags and supplies.
Scott is a vocal supporter of justice, equity, diversity, and inclusion, a core value of UIC. She travels to Selma, Alabama, to join the annual bridge crossing, in commemoration of the Selma-to-Montgomery March.
"Stacie recognizes that civil rights are not to be taken for granted and sometimes must be fought for. This translates to the workplace where she understands the injustice and inequity that sometimes take place, and she is always the first to acknowledge the issues, offer the voice of reason and help those – primarily students – who otherwise would be helpless," said Yeow Siow, a clinical associate professor in MIE.
"At an early age, my mother's work ethic and community service work are an impeccable example and I know it's in my genes," Scott said. "My goal is to always be better today than I was yesterday."
Modified on September 20, 2023