Understanding the commercial potential of research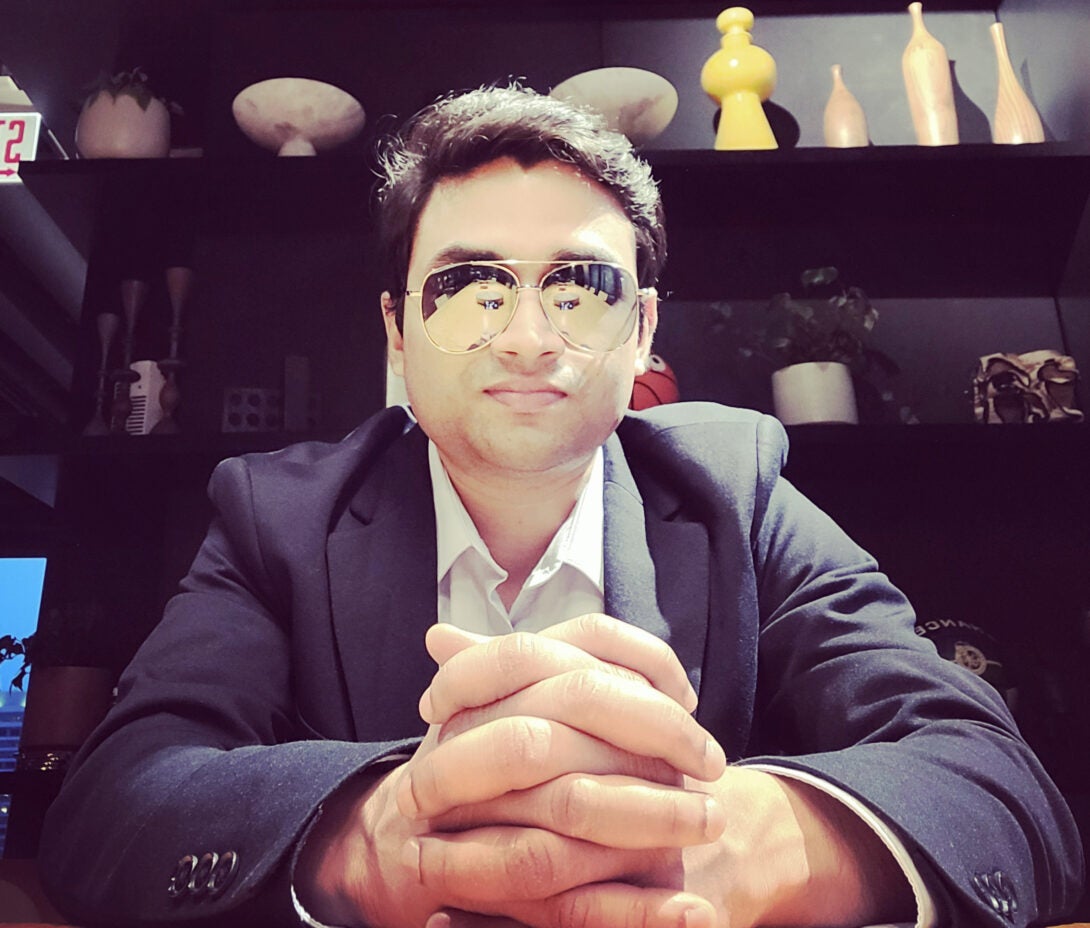 A team of UIC students from mechanical and industrial engineering at UIC recently completed a seven-week I-Corps program at the Harper Center at the University of Chicago.
The team was led by Ph.D. candidate Partha Sarathi Dutta and included Suvo Banik, Vineet Kumar, Aditya Koneru, all of UIC, and Abhimanyu Thakur, of the University of Chicago.
I-Corps is a highly-experiential, extracurricular program. Each team receives a National Science Foundation micro-grant to test the commercialization feasibility of the technologies developed by researchers and scientists.
The team tested the commercialization potential of metalens, which are tiny optical elements that can manipulate electromagnetic waves. They are also flatter, thinner than a sheet of paper, and more powerful than conventional lenses.
"Its flat nature allows it to be mounted on moving parts like autonomous vehicles and can drive existing devices towards miniaturization," said Dutta, who is working under the direction of Associate Professor Subramanian Sankaranarayanan at Argonne National Laboratory.
To better understand the commercial potential of their ideas, the students conducted customer-discovery interviews with important stakeholders that included potential customers for the technology, scientists, researchers, and industry executives in the field of metalens.  "After interviewing more than 30 stakeholders, we came to know that there are some challenges in fabricating metalens in batches and there is also scope for improving the image quality produced by metalens," he said. "We want to explore metalens-based single wavelength microscopy, fluorescence microscopy, and our long-term vision is to replace existing optical devices used in quantum communication with metalenses"
The team also recently received funding of $25,000 from UIC's CTRI program to support their commercialization endeavors.