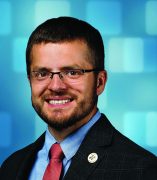 Matthew Alonso, PhD
Clinical Assistant Professor
Visiting Director of Engineering Learning Center and Student Success
Department of Mechanical and Industrial Engineering
Contact
Building & Room:
ERF 3023
Address:
842 West Taylor Street, Chicago, IL 60607
Office Phone:
Email:
About
Matthew Alonso enjoys engaging students, leading them through projects, encouraging them to pursue entrepreneurship, and developing their creativity. His participation in the NSF Innovation Corps program and several business competitions helped shape his teaching style around entrepreneurship and idea generation. In addition, he used IPD principles as a student at UIUC to develop and explore the market for his company.
Matthew co-founded Sun Buckets, an organization dedicated to solving the global cooking problem by developing a portable solar thermal energy storage system without fuel, fire or emissions. In addition, he has conducted research in biological, multi-material, and micro additive manufacturing systems.
Education
Ph.D. Agricultural Engineering
University of Illinois Urbana-Champaign, 2018
M.S. Mechanical Engineering
University of Illinois Urbana-Champaign, 2010
B.S. Mechanical Engineering
University of Illinois Urbana-Champaign, 2008