Alumni Spotlight: Achieving great heights at SpaceX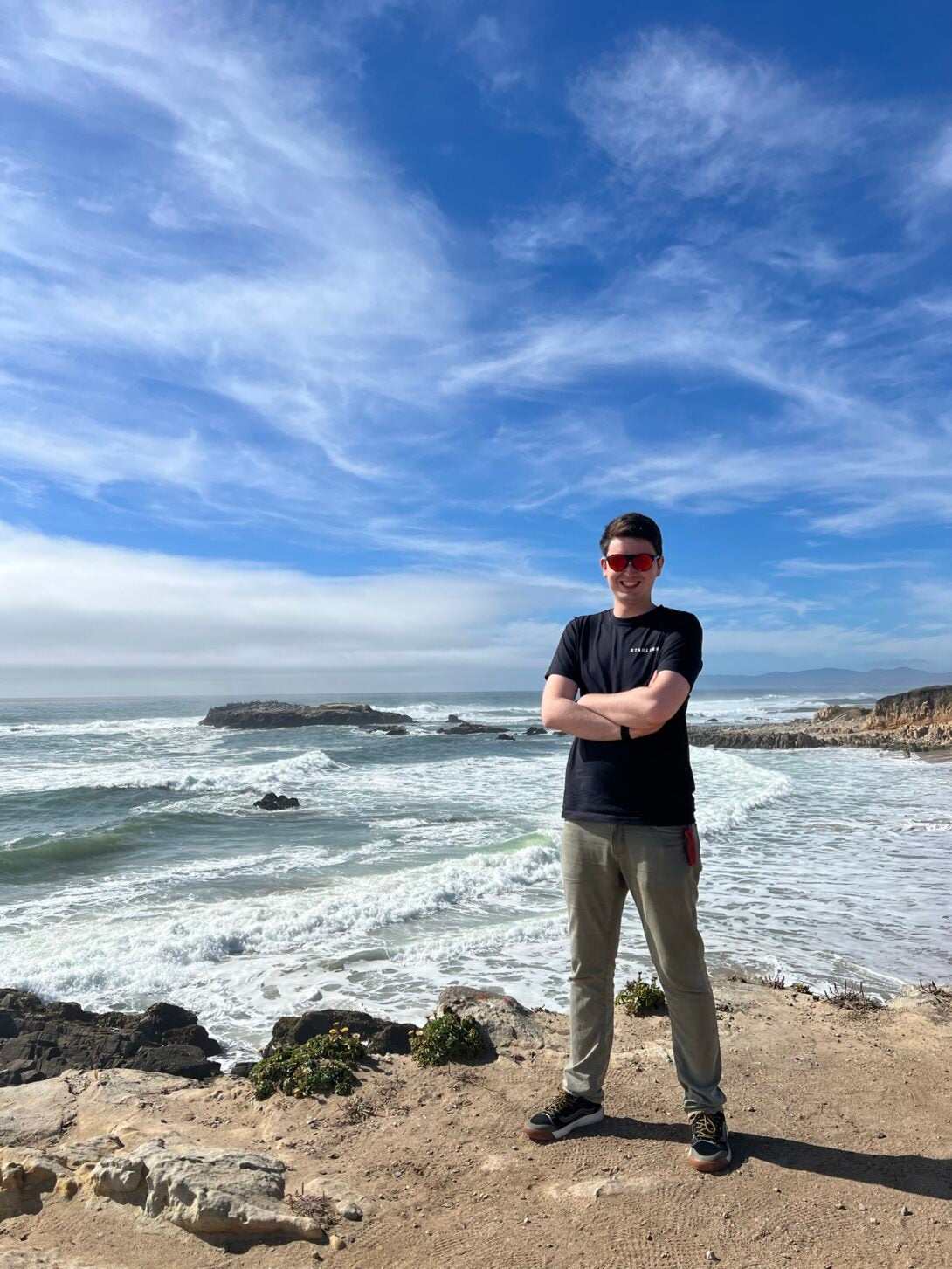 Watching the Starship launch from mission control at SpaceX is one of the most exciting work experiences Alex Bulger has experienced this past year.
Bulger, who earned his master's in mechanical engineering from UIC in 2021, is working as an automation and controls engineer at SpaceX where he is working with some of the industry's leading aerospace experts.
His daily tasks have him overseeing and addressing issues across all SpaceX campuses to ensure optimal system performance. This includes coordinating with vendors to procure off-the-shelf components or to customize new components for specific needs, ensuring compliance for all systems under his direction, and contributing to research and development of systems specifically designed for SpaceX.
In addition to the near 70 F year-round temperature in Hawthorne, California, Bulger finds great satisfaction as a member of the team that is directly influencing rocket production with his daily contributions.
"I'm thriving in a collaborative environment where everyone eagerly tackles challenges, I'm also gaining invaluable insights by working on some of the company's most critical assets and embracing a culture of continuous improvement, countering the 'if it's not broke, don't fix it' mindset, which is motivating and invigorating," Bulger said.
At UIC, Bulger gained valuable real-world experience under the direction of Associate Professor Jerimiah Abiade in the Laboratory of Oxide Research and Education, and Associate Professor Yayue Pan in the Pan Lab.
"The College of Engineering excels in forging well-rounded engineers, largely through its active student organizations, research labs, and lab-based courses," he said. "These programs are designed to cultivate sharp problem-solving skills and critical thinking, essential assets for any budding engineer."
Bulger added the lab courses, student organizations, and research labs serve as incubators for technical prowess, enabling students not only to learn but actively employ core concepts in practical, real-world scenarios.
In addition to conducting research in labs, he was a member of two student organizations – SAE at UIC and VESE.
"This dual engagement proved to be the crucible in which my professional identity was forged," he said. "The fusion of practical skills, academic rigor, and hands-on experience was transformative, sculpting me into the person I am today!"