Developing smarter and super-efficient HVAC systems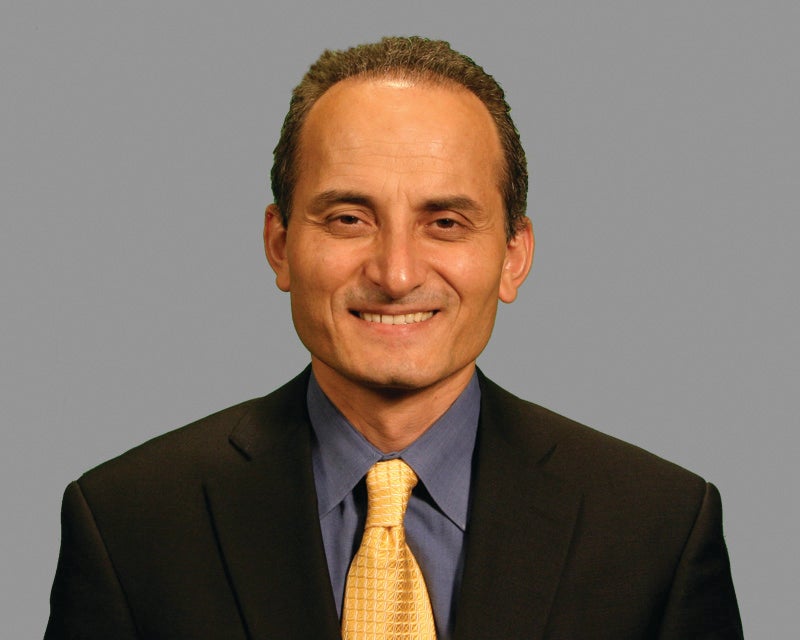 Professor Sabri Cetin has been working on projects and publishing papers on the embedded control of mechanical motion systems throughout his career, and heating, ventilation, and air conditioning (HVAC) systems in the last few years.
Now, he is partnering with Baryon, Inc. to develop a new super-efficient air conditioning system for humid and dry climates, which consumes 50% to 85% less energy than traditional systems. The research is supported by a three-year grant from the U.S. Department of Energy for the project titled Super-Efficient Air Conditioning Unit Control System.
"The smart control of HVAC systems is necessary and presents opportunities for higher efficiency," he said. "Energy efficiency of HVAC systems is important as it accounts for almost 10% of electricity use in the U.S. and throughout the world. This can be reduced to 3% to 4% with this technology."
The solution is based on highly effective energy recovery through water evaporation and a vacuum membrane dehumidification system. The proposed system offers an energy efficient complete temperature and humidity control solution, which can be applied to most buildings using typical AC configurations – room air conditioners, window units, or rooftop units. A critical part of the system is the digital controller, which implements intelligent model-based, machine-learning algorithms to improve efficiency. For this project, the researchers are focusing on a better mechanical design using recent nano-manufacturing technologies as well as better computer control technologies.
"We have been publishing papers to build our credentials in the area," Cetin said. "We are also continuing to develop new ideas, especially in water reclamation from non-traditional resources, including desalination technology."
The team's goal is to develop a prototype for demonstration. Ultimately, they want to make an impact on the HVAC industry by bringing the technology into the commercial market. The research also provides UIC graduate students with the opportunity to work on the next generation of air conditioning and controls.
Modified on October 27, 2022